5 Essential tips to plan and manage research projects
---
Once you have successfully applied for funding for your research project and received the award, it is time to set it up. You may be managing a project for the first time and may be unprepared to face the challenges. Setting up a project requires you to think of multiple aspects.  This article will provide five tips to create a roadmap for your research project success.
Set up a shared workspace
Whether you have a private lab to work in, or you are leading a multidisciplinary virtual project, a central location is essential to instilling team cohesion. The central location for sharing information may be a bulletin board on a wall in the lab or a shared network drive that only team members actively contributing to the project can access. The location will be the primary source for providing updates to the team and managing project knowledge. The location should also host the team charter which establishes agreement on how you will work together to accomplish the project goals. The team charter outlines the team mission, vision, and objectives. It can set the ground rules for modes of communication, group planning, meeting expectations as individuals and as a team, the reporting structure, and how to handle deadlines.
Create a project management plan
It is likely your funding application required you to submit a project plan. However, the assumptions that grounded your original project plan may be no longer valid.  For example, there may be a change in available resources, key personnel have been reallocated to other projects, or there was a shift in the known science around your topic. These changes can necessitate changes in your original plan. The project plan you submitted should be reviewed, and the resources and assumptions built into the plan should be revised, accordingly. The project plan sets out what you will do. The next step you should take with the team is to plan out how you will conduct the project. Include the tasks to be completed and the expected time and effort required to complete them.
Prepare for budget management
Knowing when you will receive funding disbursements and make expenditures will help you to plan the timeline of project activities. Make a list of the materials to be purchased with a schedule for acquiring the items and the expected cost of each purchase. Similarly, create a list of the vendors to be contracted and a schedule and budget of the contract payments. Be aware of any contingencies to the grant funding schedule, especially if disbursements will be received according to milestones. To minimize the risk that the project is delayed due to insufficient funding to carry out the next task, review the schedule of installment payments alongside your schedule of expenditures.
Forecast the risks
When setting up your project management plan, decide with your team what challenges you may expect for each of the milestones you have outlined in the project plan. Write a plan to avoid and mitigate each risk. Account for project successes during risk planning. For example, if you accomplish a milestone ahead of schedule, will the team be ready to initiate the subsequent activities in the plan? Review your list with other stakeholders to gain an external perspective.
Create a communication plan
Set expectations for stakeholders on how often you will distribute updates about the project. Focus the communication plan to include stakeholders who are decision-makers and those impacted by the activities and outcomes of the project. Decide how often you will communicate progress, the intervals for releasing updates, and in which format you will provide the communication. Make sure to balance the information provided by including highlights on barriers and facilitators to success, an overview of project failures, and notable achievements.
Summary
As a research manager, you help to set the course for project success. An organized project facilitates efficient problem-solving and quick decision-making. Start your project by planning your activities and managing your resources, and plan to communicate effectively to relevant stakeholders.
Comments
You're looking to give wings to your academic career and publication journey. We like that!
Why don't we give you complete access! Create a free account and get unlimited access to all resources & a vibrant researcher community.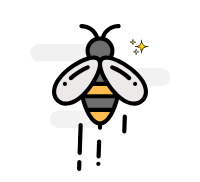 ---
Subscribe to Career Growth
Take a step toward advancing your career by learning more about getting funded, disseminating your research widely, and developing essential skills that will open new opportunities for you to succeed. Subscribe to receive curated content.
---