8 Winning hacks to use Google Scholar for your research paper
---
A literature search is one of the most important stages of the research process. And while looking for help on how to go about it there is one piece of advice you will hear very often— "Use Google Scholar to find previously published papers in your field." But no one tells you that it is no longer enough to simply point your browser to Google Scholar to receive useful search results. Why is that?
There is simply too much information out there!
As a result, you risk your own work being repetitive and derivative unless you understand how to do an effective literature search on Google Scholar. Obviously your search will begin with typing in something in the search bar, but there's more to it than just that. You need to make sure that the time you spend doing a literature search using Google Scholar yields results. The following are some best practices for using this valuable search tool.
1. Use citations to conduct backwards searches
Google Scholar search listings reveal citation information about the articles that are found in its search engine results pages. These are clickable links you can use to breadcrumb backwards into other articles and content that have cited that source. This is a useful way to identify how others are using a research source. You can also determine whether or not the source has been used for the same research purposes you are pursuing. This accomplishes a few things. First, you might just find fresh sources of information. It can also help to clarify that a source you are considering really meets your needs.

2. Search in incognito mode for better results
When you search in standard mode, Google helpfully remembers previous searches, the links you have clicked in the past, and several other bits of information. This may not really work in your favor because your previous search data is used to influence the search results that you see the next time you run a search. This is great if you are just doing some general research for your own information or entertainment. It's not so great if you are trying to find academic content on any particular subject. This is not the time for Google to skew results based on past search habits. So how can you beat this?
Consider going into incognito mode instead. Nothing will be saved about your search results there. Your search results will also not be influenced by anything else. This means that if you search 'Climate Change in National Parks', your results won't be impacted by your having searched 'National Parks Vacations' earlier.
3. Define the keywords you use carefully
Don't simply type keywords into Google Scholar in hopes that something useful will emerge. This is a great way to get jumbled and repetitive search results. Instead, write down what you would like to learn as part of your research. Then, break that down into subtopics or chunks. After that, create lists of keywords and keyword phrases that might be useful in helping you find information for each subtopic.
If you are largely unfamiliar with a topic, it's okay to use online encyclopedias, news publications, and other sources on Google's standard search engine as a jump-off point. None of these are worthy for academic research. However, you may be able to mine the sources for keywords that you can then feed into Google Scholar for a richer set of search results.
4. Stay organized and avoid redundant efforts with libraries
Google Scholar allows you to create libraries and then save search results into those libraries.
.

You can create libraries for specific research topics, or simply areas of interests. When you find search results that match, you can save that content to the relevant library, copy the link, or bookmark it for later reference. Then, later on, you can point Google Scholar to a specific library when you want results that come only from a specific collection.


Let's consider a generic example, Imagine you are working on your PhD, and your first task is to identify what should be in a dissertation introduction. The preliminary stage of each research is the preparation of sources and statement of the main question. Using the library function in Google Scholar can be especially handy for both of these tasks.
5. Click related articles to expand your sources
When you check out a source using Google Scholar you may notice that you can click on related articles.

As you might expect, this pulls up additional scholarly resources that relate to the search result you selected. This is great if you are low on sources for your research. You can then dig into the content that Google Scholar recommends to you.

6. Organize and automate your citations
Let's be honest, citing sources and building bibliographies or works cited pages is an absolute drag. It gets even worse if you are at the end of a big project and realize you haven't even begun to organize or cite your sources.  Fortunately, Google Scholar has largely automated this process.
All you have to do is click on the cite button below each resource, which currently shows as double quotation marks. 
 This opens a pop up window with citation variations for that particular paper based on common style guides such as APA, Harvard, etc. Then, you simply select the citation format by clicking on it.

 
This will then generate the proper citation which you can copy onto your document as needed. If you use this feature along with the ability to create and search libraries, you can easily track down all sources for a particular project and grab the citations that you need. You can still use some kind of citation generator, but why should you do this, when you have such a functionality in Google Scholar?
7. Use advanced search to curate the ideal results
The advanced search feature allows you to use filters and other parameters in order to return the most useful result set. You can limit results to a specific time period, for example. Another option is to search according to the author. You can also go into the advanced search option to ensure that the results only include resources from academic databases your lab, funder, or university recognizes. Remember that it can take some practice to master the advanced search functions, so don't lose hope if it doesn't work out for you right away.
8. Set up alerts to stay up to date on trending research literature
If you are researching current events, you may need to set up alerts for those topics. This will keep you informed as and when the content relevant to your is published and indexed on Google scholar. This is very useful during the years of your research when you need up-to-the-minute information from research papers published in academic journals.
BONUS TIP:

 

Did you know that you can search for articles published only in top journals and by specific fields? Use the Metrics feature from the dropdown on the Google Scholar main page to navigate your way through the manuscripts that could be most relevant to you.
Google Scholar is a bit of a sleeper. It's an extraordinarily useful resource for academic research projects. However, its usefulness goes deeper than that. It is a great tool for looking into any number of topics. Best of all, you can use the tool to make several aspects of writing and research significantly easier. In spite of all of these benefits, Google doesn't even link the Scholar tool from its main page. Instead, you have to search for it manually, by typing https://scholar.google.com in the address bar of your web page. The tricks listed here will significantly improve your ability to use Google scholar effectively.
You might find this course helpful: How to conduct a literature search and review 
Related reading
Published on: Apr 18, 2018
Comments
You're looking to give wings to your academic career and publication journey. We like that!
Why don't we give you complete access! Create a free account and get unlimited access to all resources & a vibrant researcher community.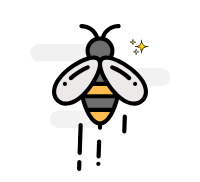 ---
Subscribe to Conducting Research
Conducting research is the first and most exciting step in a researcher's journey. If you are currently in this stage of your publishing journey, subscribe & learn about best practices to sail through this stage and set yourself up for successful publication.
---