An update on China's investigation into the 107 retracted papers [Download infographic]
---
On July 27th, the Ministry of Science and Technology of the People's Republic of China issued a press release that provided an update on their investigations into the 107 retracted papers involving Chinese authors and institutions. This served to clarify the overall picture of the retraction case. It offered up a complete breakup of the major reasons behind the 107 papers being retracted. In addition, it also outlined whether or not the 521 implicated authors were innocent or guilty of misconduct, as well as the extent to which they were either directly or peripherally involved in the misconduct. This infographic provides a visual representation of the breakup, along with a short summary of the major consequences that will be enforced upon the parties guilty of misconduct.
Feel free to download a PDF version of this infographic and print it out as handy reference.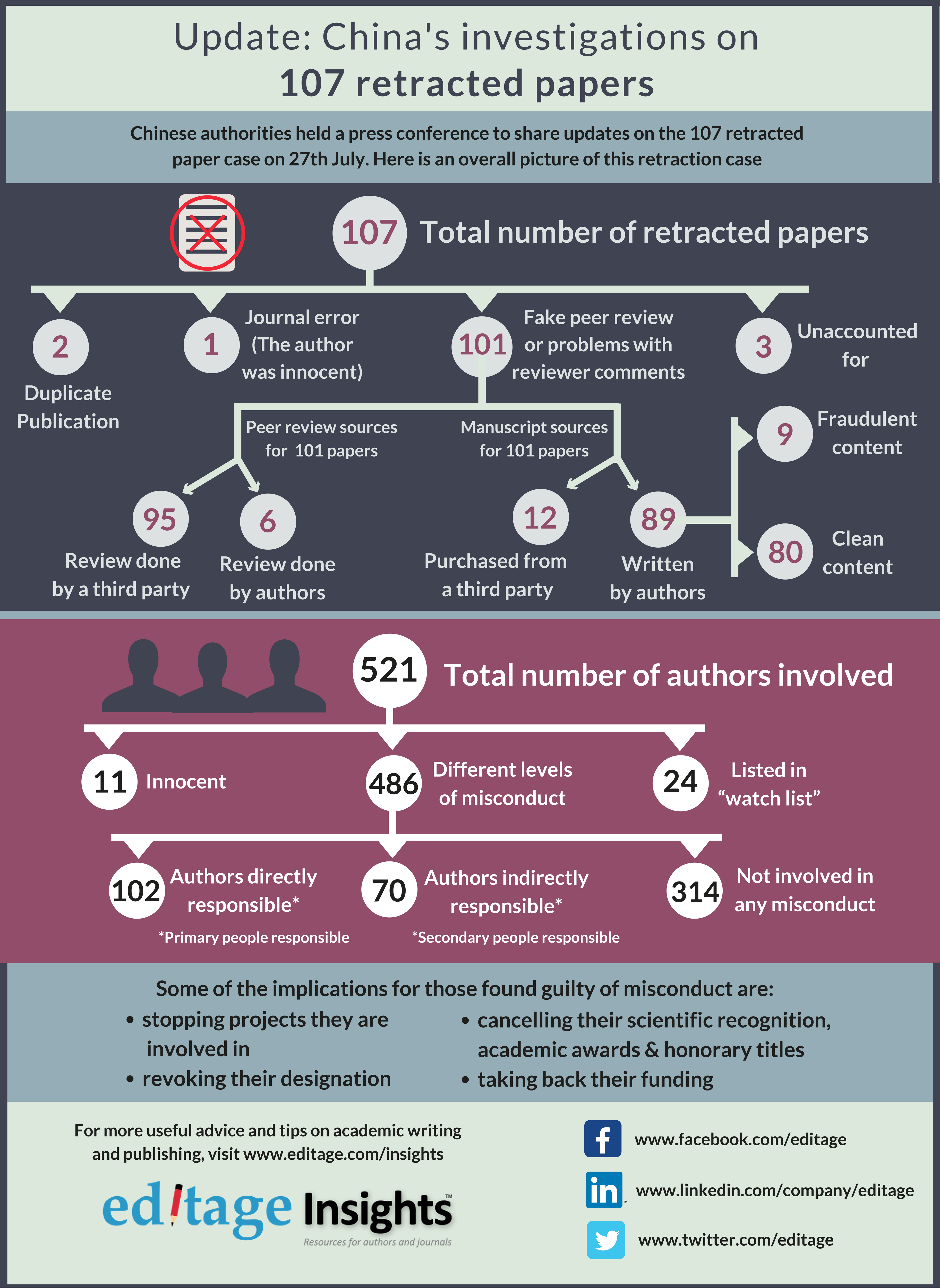 You might also be interested in reading:
China investigations on the 107 retracted papers.pdf
Published on: Aug 02, 2017
Comments
You're looking to give wings to your academic career and publication journey. We like that!
Why don't we give you complete access! Create a free account and get unlimited access to all resources & a vibrant researcher community.