Author workshop: Develop an effective publication strategy
Practical publication planning tips for authors
In January 2014, Editage organized a series of workshops for researchers and journal editors at various locations in Japan and Korea. The workshops were conducted by experienced editor, medical writer, publications consultant, and trainer--Dr. Elizabeth Wager.  These workshops were attended by over 300 researchers and journal editors. This was part of the workshop series in Japan.
This was a practical half-day workshop held on January 22, 2014 and covered important aspects of publication planning. Dr. Wager spoke about the different elements of a successful publication strategy and publication types. She discussed the need for reader centricity and the importance of having a key message. Dr. Wager went on to share tips on choosing the right journal and discussed the different factors to consider when selecting the journal, including journal specifications, rejection rates, and guidelines, among other things.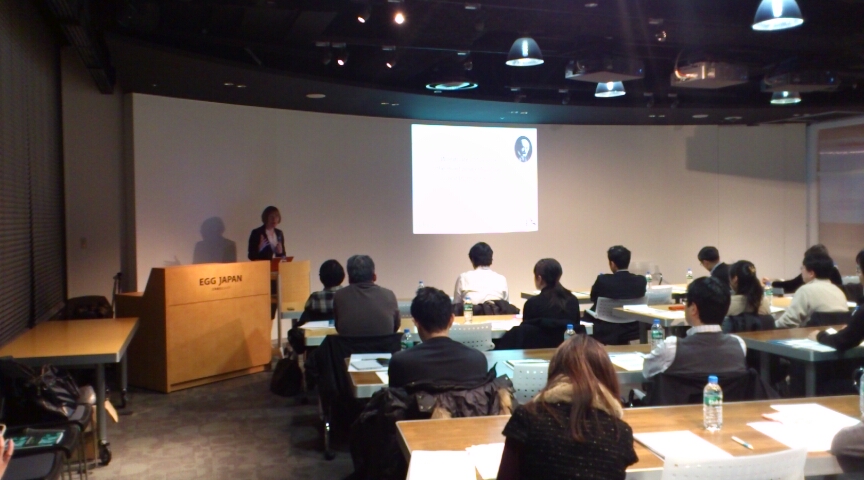 Dr. Wager began this discussion with an interesting discussion on the types of publications. Here were some of the publication types that were discussed.
Abstracts leading to posters and oral presentations were categorized as preliminary publications.
Dr. Wager said that rules about whether this constitutes "full publication" vary. These are usually not peer-reviewed and have widely been used in some disciplines, but not others.
Here's what Dr. Wager had to say about this.
"Note that if you intend to submit, or have submitted, your article to a journal then you should verify that the license you intend to select does not conflict with the journal license or copyright transfer agreement. Many journal agreements permit submission to arXiv with the on-exclusive license to distribute which arXiv has used since 2004. The Creative Commons Attribution license in particular, permits commercial reuse and thus conflicts with many journal agreements."
Authors should take care to upload an article only if they are certain that they will not later wish to publish it in a journal that prohibits prior distribution on an e-print server. arXiv will not remove an announced article to comply with such a journal policy -- the license granted on submission is irrevocable. However, granting rights for arXiv to distribute an article does not preclude later copyright assignment. Thus, authors are free to publish submissions that already appear on arXiv even when the journal publisher requires copyright transfer. Please check the policies of any potential publication venue before uploading to arXiv.
Dr. Wager said that primary publications present original research in full for the first time. She said that for such publications authors usually follow the IMRAD format. She also said that one primary publication constitutes a study/protocol (or one publication for each set of results).
These constitute review articles, editorials/commentaries, translations, sub-grouped analyses/pooled data, follow-up studies, spin-offs (rating scales, survey data).
At this point, Dr. Wager also warned authors to watch out for salami slicing!
See our upcoming workshops and webinars here. If you would like us to conduct a workshop/webinar for your organization, please contact us at authorhelp@editage.com.