Beware of bogus publishers!
---
The increasing popularity of open access has made it easy for individuals to set up bogus journals that guarantee publication but charge steep article-processing fees. With the recent surge in open access journals, it has become difficult to follow new journals being launched every day and gauge the authenticity of their publishers. Here is a list of factors you should consider before deciding to submit your article to a new journal that you have not heard of before:
Does the publisher provide full contact information, including address, on the journal site? If the journal site shows only web contact forms and no address that can be verified, this journal may not be trustworthy.
Does the journal's editorial board consist of recognized experts with full affiliations? You may contact some of them and ask about their experience with the journal or publisher.
Does the journal prominently display its policy for author fees? There have been cases where authors have not been aware of publication charges at the time of submission and were later asked to pay a large fee at the time of publication.  
Did you receive an e-mail invitation to submit to the journal or to become an editorial board member? Many times, bogus journals obtain email addresses of researchers from web sources and send them email invitations to submit their articles. Unless you are able to verify the authenticity of these invitations, they should be ignored.
What is the quality of articles published in the journal? It would be a good idea to check some of the articles and gauge their quality. You may also contact past authors and ask about their experience.
Does the journal clearly describe its peer-review process? Some authors have complained in the past that even though their articles were accepted for publication, reviewers' comments were never sent to them. In such cases, it is likely that the manuscript was never peer reviewed, thus reducing the credibility of the journal.
Is the journal indexed or a member of a prominent publisher association? Most reliable journals would be listed in a database such as the Directory of Open Access Journals (www.doaj.org) or the Open Access Scholarly Publishers Association (www.oaspa.org).
Publishing in open access journals definitely has some benefits, the primary one being that it ensures faster publication and easier accessibility of your research. At the same time, it is very important to check the reliability of these journals before you submit your precious work for publication.
Have you or anyone you know come across any such journals that were later identified as unreliable or fake? Please feel free to share your experiences in the comments below and prevent other authors from falling prey to these journals.
Published on: Oct 21, 2013
Comments
You're looking to give wings to your academic career and publication journey. We like that!
Why don't we give you complete access! Create a free account and get unlimited access to all resources & a vibrant researcher community.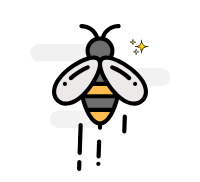 ---
Subscribe to Journal Selection
After writing a research paper, the next step is to find the right journal to publish it. Subscribe and get curated content to find the perfect journal that will give impetus to your research paper and your career.
---