Biases in publication and reporting
---
Publication bias refers to a phenomenon in scientific reporting whereby authors are more likely to submit and journal editors are more likely to publish studies with "positive" results (i.e. results showing a significant finding) than studies with "negative" (i.e. supporting the null hypothesis) or unsupportive results. 

Due to such a bias, important—albeit negative—results (e.g., a study showing that a new treatment is ineffective) may never reach the larger scientific community.
You're looking to give wings to your academic career and publication journey. We like that!
Why don't we give you complete access! Create a free account and get unlimited access to all resources & a vibrant researcher community.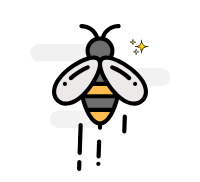 We're making improvements to this page, so you may not be able to complete this action. Please send your query to us on insights@editage.com and we will respond soon.