Home and away: 7 International researchers talk about their life in quarantine
---
Stagnation does not a good explorer make and what are researchers if not intellectual explorers? They chase questions and hypotheses, and to do so, many shift wherever necessary to make sure they are at the best country and institution for themselves and their research and become international grad students or researchers. 
The COVID-19 pandemic quarantine has thrown everyone's lives in disarray and international researchers are no exception. As the quarantine started researchers have been forced to self-isolate and stay away from their lab, institution, or even friends. We already found that while they are abroad international researchers have to struggle to deal with a lot, e.g., visa-related problems, cultural differences, or homesickness. So, how has the COVID-19 pandemic changed things? Given that international researchers have moved away from home and the familiar, we wanted to know how are dealing with the situation. To know more, I reached out to some researchers to know how their life has changed since the pandemic, how they are coping with being in quarantine, if they have any specific challenges, what kind of support they are receiving, and what are they drawing hope and strength from in these times? Read on to find what each researcher had to say.
PhD candidate, Anthropological Sciences, Stony Brook University, New York, USA
From: Argentina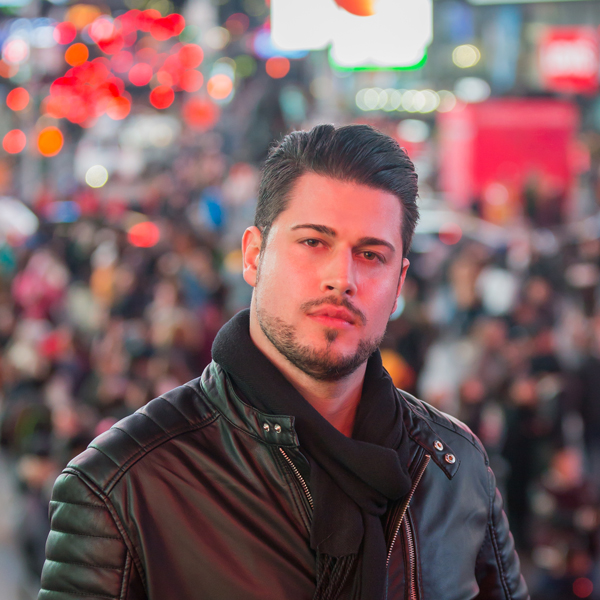 I am doing great during the quarantine. I am aware this is a challenge (both mentally and physically for a lot of people), but I am able to balance work and leisure during these times of uncertainty. I am extremely fortunate to be able to keep working remotely on my doctoral research, as well as on teaching my labs of Human Anatomy at Stony Brook University. 

 

But my life has been affected in multiple ways. Most importantly, the uncertainty that this pandemic is producing has undoubtedly modified my plans for the next few months regarding my research, conferences, and grant applications. I have been writing and submitting grants as usual, but there is a lot of uncertainty in terms of the timing of disbursement, and my travel for collecting data has to be rescheduled. I am confident that I will be able to do it towards the end of summer.

 

Although I am not particularly affected as an international student, I understand the limitations we face regarding job opportunities during summer. The COVID-19 pandemic has drastically changed the standard job offers and opportunities available to researchers.

 

I am thankful to count on a strong support system: the other students in my graduate program, my friends and colleagues, and especially my family in Argentina. (Technology has been really useful and helped me connect with people from all over the world!)

 

I think we all need to stay positive, optimistic, and patient. We must do everything in our power to stop the spread of the virus and flatten the curve. As of right now, the only feasible solutions are staying at home, practicing social distancing, supporting the brave first responders, and waiting.
PhD candidate, Genetics and Epigenetics, Perelman school of Medicine, University of Pennsylvania, USA
From: Puerto Rico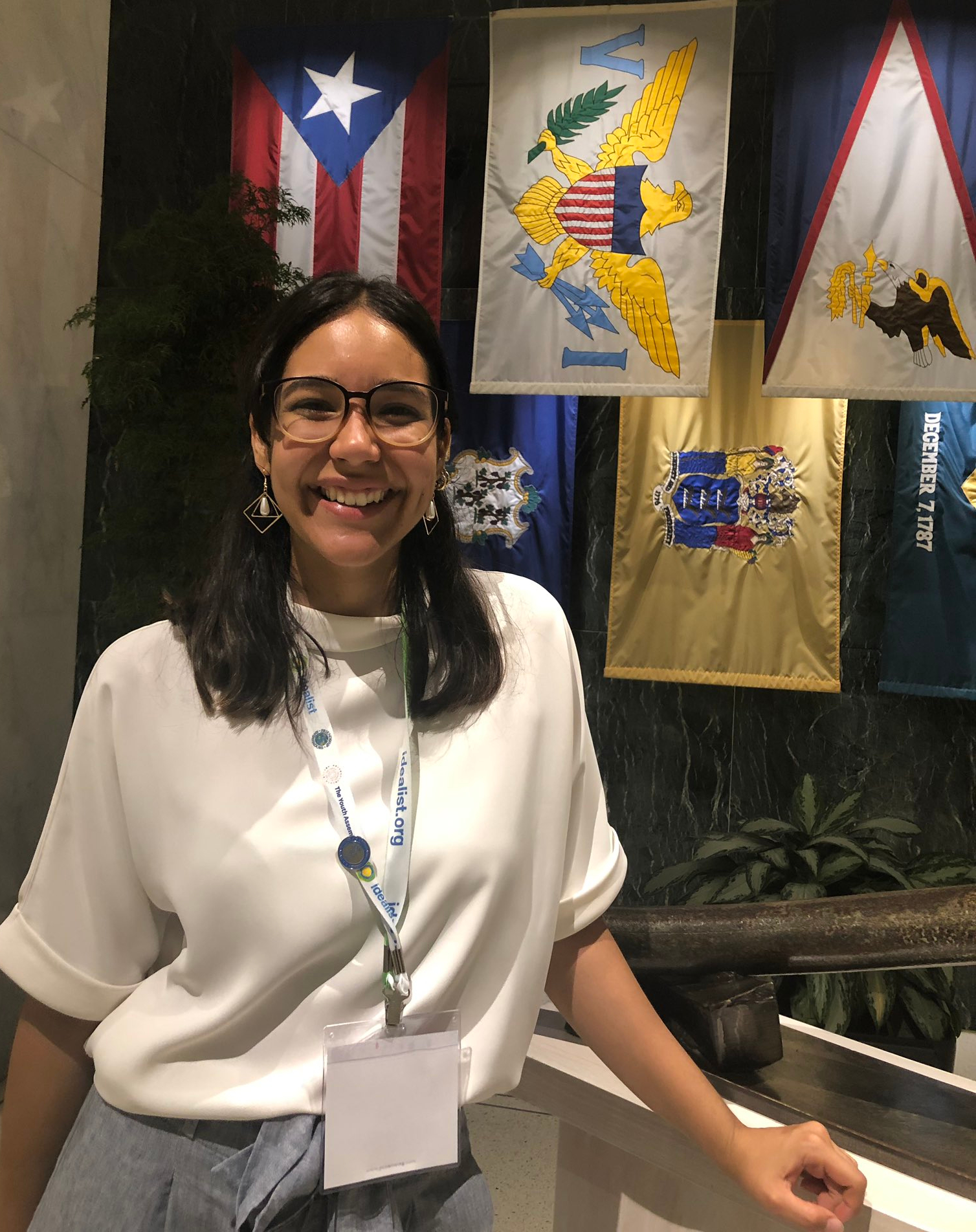 During the pandemic, I have realized that I immersed myself in lab work to not think about my family and friends back home. I left my hometown of Coamo, Puerto Rico and everyone behind for my future, but I miss and worry about them constantly. Now that I can't go to the lab to do my research, I am experiencing all the support I can get from them. Every day, we dedicate time to video chat together, which gives me the motivation to continue on the uphill path of being a PhD student.

 

I have also learned that I am not alone in my new city. My labmates, housemates and mentors are constantly there for me when I need it the most. This pandemic has made me aware of the great support system I have, both back in my hometown and now in my new home.

 

I also find that music is helping me cope with the situation. I have turned to world music from every genre to focus, express my feelings, and just be myself. And in these times, music has eased my quarantine by making me feel connected to the world.
Postdoctoral researcher, Evolutionary developmental neuroscience, University of California -Davis, USA
From: Italy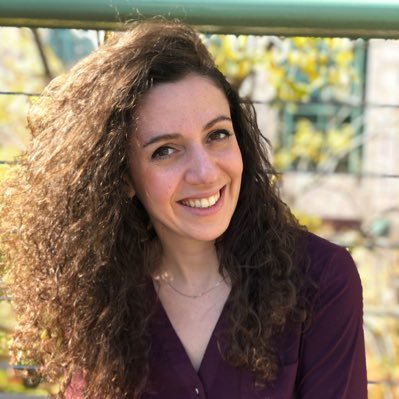 I am Carmen, and I have been working as a postdoc in Sacramento, California, since 2018. My home country is Italy. Due to the fact that the COVID-19 pandemic spread in Italy and then in the US, I was paying close attention to the situation from the very beginning. While listening to the terrible news from my home country, I advised my local colleagues and friends about precautions that we should undertake. When my husband and I heard Italy was going under full lockdown, and we heard about the first outbreaks in the US too, we decided to start working from home. I am lucky enough to have an accommodating supervisor who still supports me as I work from home. Although I research in a wet lab, I also often have data to analyze or applications/manuscripts that are left behind. Therefore, I have been able to carry on my work from home, and to use it as a distraction from the pandemic for most of the days.

 

I am lucky to be in a healthy relationship and have food and shelter, but nevertheless, this whole situation creates increasing stress. I used to participate in sports often or go out for dinner, and I miss both things a lot. I had to cancel my yearly travel to my home country, and, although necessary, this leaves me a bitter feeling.

 

My main strategy for coping with the current situation is being in contact with friends and family, both close and far, through virtual meetings as much as possible. I have tried to take this as an opportunity to do things that I did not have the time for before, such as creating my own website. Although I have health insurance and regular VISA, as an international postdoc here I am worried about how the health system will deal with non-US citizens in case the hospitals become overcrowded. However, I feel really supported thanks to my husband, my Postdoc Union at UC Davis, my International Service System and my supervisor. So far, I am hopeful for science and optimistic that researchers will find the right treatments and a vaccine. In the meantime, we should stay at home as much as possible to flatten the curve and not be ashamed if our productivity slows down during such an unprecedented situation.
PhD candidate, Health science and Physics, University of Sydney, Australia
From: Serbia (now an Australian citizen)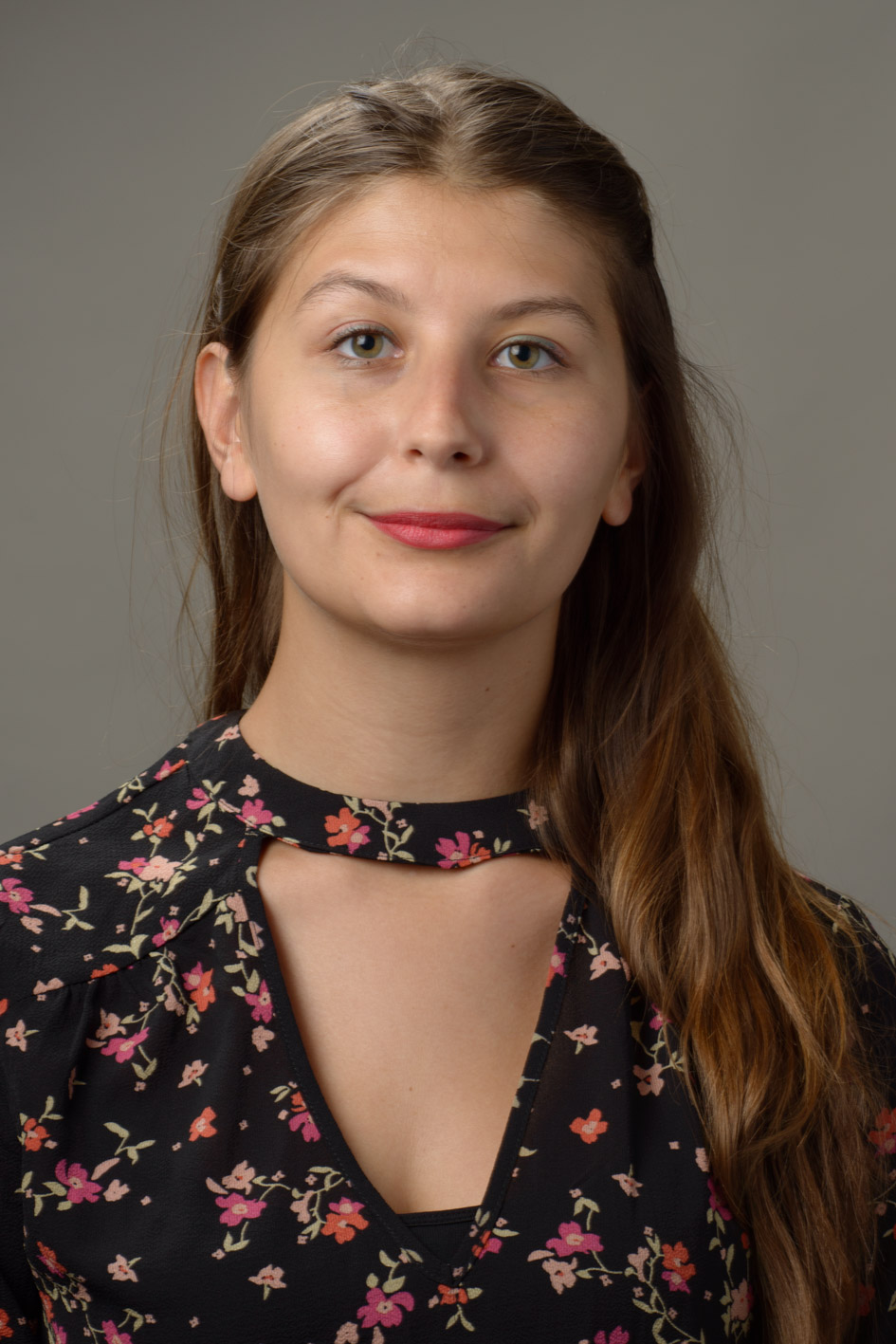 I am extremely lucky that last year I became an Australian citizen. It has changed so many aspects of my life and I feel like more opportunities are at my disposal. But my father still lives in Germany and my grandmother and other relatives live in Serbia. I try to talk to them every day, but the distance between us leads to a very stressful thought that I will never be able to see them again. As my family and friends are scattered around the world, I realize how hard that distance can be especially when some of them are facing mental health issues. The advancement of technology has allowed us to video call one another, which is brilliant, but sometimes a hug and physical presence is all someone needs.

 

I think I am coping quite well with the self-isolation and physical distancing measures so far. I have found that I have managed to cope well by repeatedly reminding myself of how lucky I am to have a home in which I can self-isolate and to have people who care for and support me. Putting things into perspective during these times has been so valuable for me. For instance, comparing our current situation to the Plague and how lucky we are, given our current medical knowledge and facilities and our understanding of the human body. I have also found that getting into a routine has been extremely helpful for my work, exercise and social life balance. This involves consistent sleeping patterns (which I am yet to master).

 

I have lived in 5 different countries (Germany, Serbia, Botswana, United Arab Emirates and Australia), which means I am lucky enough to have friends scattered all over the world, but this makes it even harder to keep in touch with them.

 

Due to the pandemic, I have been able to catch up with childhood friends, which has been amazing. I find that I am at some points I am also drained by the many video calls and conversations I have. I have to remind myself that the catch ups should not feel a part of my to-do list but should be something I want to do at a given time. I feel like there should be a balance between making time for yourself and your thoughts and time for your friends and family. I also need to learn to prioritize my own wellbeing sometimes. 

 

I co-founded Visibility STEM Africa and working on it during this time, gives me strength. The pandemic illustrates the significance of having more Africans on the ground who are able to and have the facilities to deal with such public health issues. We also wish to change the narrative surrounding Africans in STEM and give them opportunities to flourish. Working on such an initiative has given me strength and hope that we can make a difference. I also find strength in my partner, family and friends.
PhD candidate, Education, University of Stirling, Scotland, UK
From: Turkey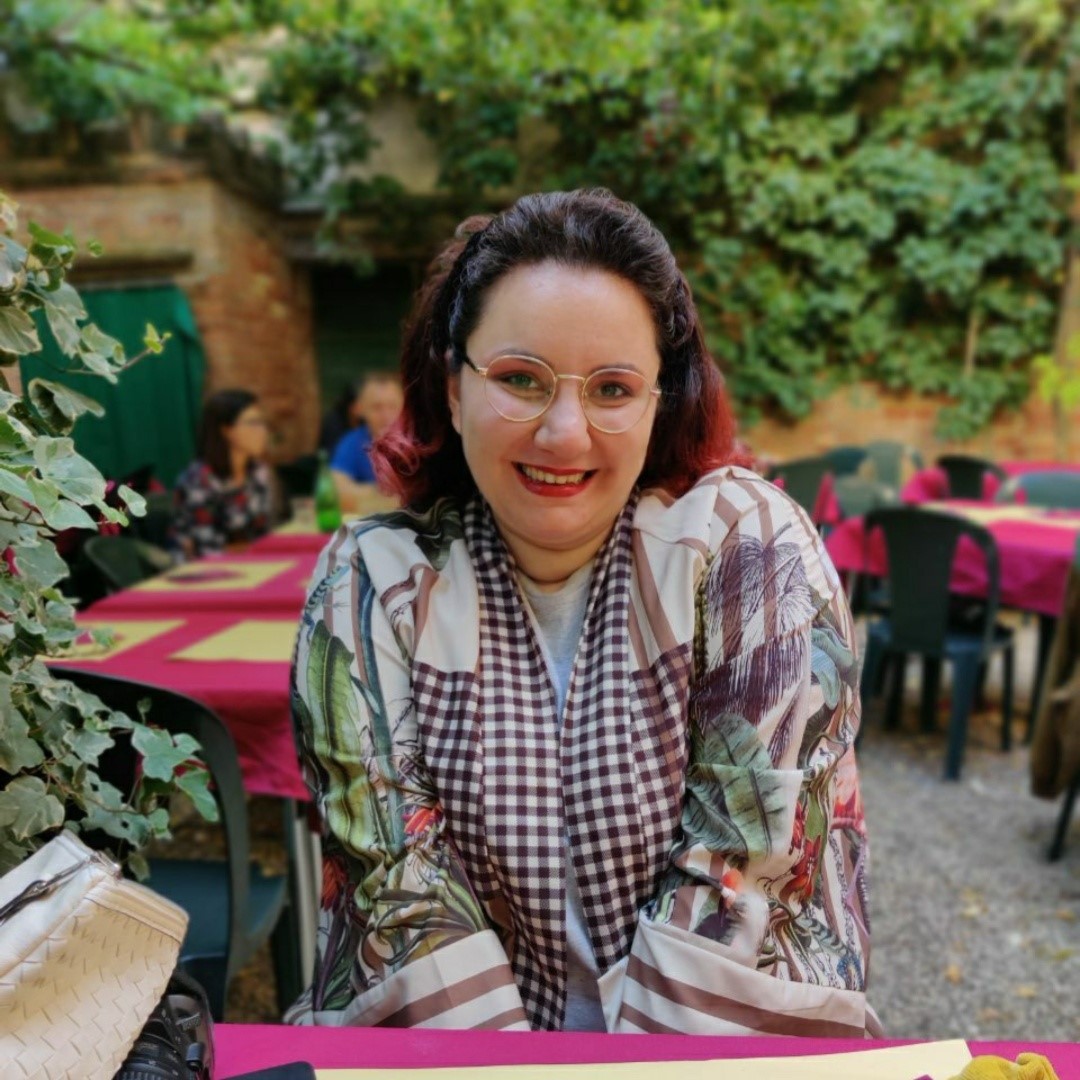 I'm not coping very well at the moment because I am an extremely extroverted person with anxiety disorder, so not being able to meet up with friends or even just go out to have coffee is brutal for me. It also takes a great toll on me to be away from all my family, thinking if they are protected enough. Watching the depressing news about both my country, Turkey, and what's going on here doubles my anxiety. Thankfully, I have my partner here who supports me immensely, but that also comes with its own set of problems! He got rather sick recently and that worsened an already stressful situation. But it was not COVID related so that was a relief!

 

Something that was incredibly inconvenient for me during these times was how late the British government and universities were in addressing the situation. This inevitable affected most Tier 4 visa students like me. By the time my university made the official announcement that Tier 4 students' visas would not be cancelled if they left for more than 2 months, Turkey had already closed its borders. Anyway, not all universities decided to this mind you! There were some that pretty much told its international students that they're on their own if they go away and they should think about the visa implications before leaving.

 

Sometime later the Turkish government arranged a flight from Scotland for stranded students but I decided against going because I didn't know how long I'd have to be away from my partner and because I did not want to risk the possibility even of being a carrier of the virus and exposing my mum to it, who's at a higher risk of getting the disease.

 

At the moment, I am not really finding hope or strength. Instead I think about how I have not been to Turkey since September, 2019. My partner and I were planning to go towards the end of Ramadan, which is around 21st May. It would have been the first time that he and my family would have met each other. I am incredibly homesick and now it's gotten worse because I don't know when this will pass. I am missing home like crazy and I am cooped up in a house I can't leave and there's no good food! I had also just started my data collection on site before everything collapsed, so now I am looking at a possible time loss of 6-months or more with regard to my PhD. It would help immensely if my university gave me an extension and I will certainly seek it, but I am afraid they might ask me to completely change my thesis topic if things go south. Even if they do give me an extension, it still means I'll have to live in Edinburgh 6 months longer than I had imagined — so that's taking a huge toll on me as well.
PhD candidate, Medicine, University of Oulu, Finland
From: South Africa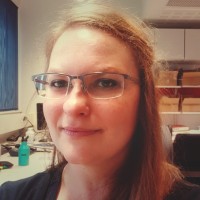 I did my masters in Sweden and am doing my PhD in Finland. I am managing during this time – trying to work out what I can do to make progress on my PhD whilst at home. I am most affected that I am not able to go to the lab to do the necessary experiments. 

As an international student, it can be difficult as I do not have long-standing relationships with any of my friends and colleagues. This is difficult as, I have 2 cats, and have been uncertain if someone could help take care of them if I get too sick and have to go to hospital. During this time, you just have to ask for help from friends and colleagues, even if you have only known each other for a few months. Here, everyone has been very supportive and helpful. Someone has agreed to also help me with my cats if I get sick.

My partner lives with me abroad and this has been a great support. I also have a wonderful supervisor, who does not put unnecessary pressures on me during this time. I have planned my experiments in such detail now at home, that when I know I can safely go back to work, I think I will make a lot of progress. It is also good to reach out to fellow PhD students as it is easy to feel isolated during this time. Most of the time, other people feel just the same as you do and you do not need to go through this alone.
Choe Ilman
PhD candidate, Philosophy, University of Würzburg, Germany
From: South Korea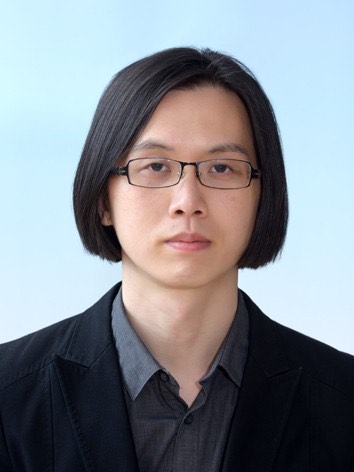 I am studying in Germany for my PhD. I came to Korea for holiday before the COVID-19 pandemic escalated. But the situation changed drastically, and it became impossible to follow my plan and go back to Germany. Europe shut down and the flights were all cancelled. Since universities in Germany have been closed and people banned from going out, even if I had gone to Germany, daily life and research would have been more difficult than in Korea. But there are issues regarding visa extension and communication with my supervisor, and I know I must return to Germany soon. The difficulty is the uncertainty of what the situation will be.

 

It is not very difficult to spend time at home as I usually studied at home. What's most difficult is that it is impossible to meet and make a conversation with a person. I cancelled my plan to go to my hometown, Daegu, which is the most severely affected city in Korea by COVID-19.

 

Currently, I rarely go out except to go to a supermarket for buying grocery. I went out of the apartment complex I live in, only once since the 2nd of March. It is fortunate that Korea has a good delivery system, so I can get everything that I need without going out.

 

The Internet gives me a lot of hope and strength. It's a real relief that I can interact via e-mail with my supervisor in Germany during my stay in Korea. Fortunately, it seems Germany is coping relatively well against COVID-19 and the situation is gradually being controlled.

These are tough times for everyone in the world, not just in academia. But even within academia there are some who could use that extra support. It's not easy being far from the familiar, and definitely much less so in times of uncertainty. If you know international researchers, I hope the experiences shared here inspire you to reach out to them and ask them how they are doing, maybe get on a call with them and share a cup of tea or coffee together, even if apart. 
Comments
You're looking to give wings to your academic career and publication journey. We like that!
Why don't we give you complete access! Create a free account and get unlimited access to all resources & a vibrant researcher community.