Many approaches, one goal: Vaccine candidates to combat the coronavirus disease
---
The global pandemic caused by the novel severe acute respiratory syndrome coronavirus 2 (SARS-CoV-2) has spurred a worldwide race to develop effective treatments against the coronavirus disease (COVID-19). Researchers and clinicians across universities and pharma companies are working round the clock to create viable treatment options; effective vaccines are a mainstay in the therapeutic approach against COVID-19. Given the rapid global spread of the virus and limited knowledge of the protective immune response against the SARS-CoV-2, no single vaccine or strategy is likely to meet the global need. Therefore, more than one effective vaccine approach is required to successfully protect the global community. Currently, nearly 197 coronavirus vaccines are being developed, using a range of techniques and design strategies. In this rapidly evolving landscape of therapeutic research, some candidate vaccines have emerged as likely frontrunners. This article provides a summary of the promising vaccine candidates.
The leading frontrunner candidate is the viral vector-based vaccine (AZD1222) developed by Oxford University in partnership with the Cambridge biopharma company, AstraZeneca. AZD1222, is manufactured using a weakened version of a common cold virus (adenovirus) that includes the genetic material encoding the SARS-CoV-2 Spike (S) protein, that gives the virus its distinct spiky appearance and enables binding and infection of human cells. In early studies, the six rhesus macaques that were injected with AZD1222 remained healthy after being exposed to SARS-CoV-2. As this study used a vector system that had already been developed at Oxford's Jenner Institute for a related virus, the researchers were able to get a head start on scheduling trials involving more than 6,000 people for this vaccine. This vector system was chosen to generate a strong immune response from a single dose and is based on a non-replicating virus; thereby, not expected to cause ongoing infections in vaccinated people. Phase I/II trials are currently ongoing in the United Kingdom (UK), and the University of Oxford researchers have initiated further Phase III trials in Brazil. Professor Andrew Pollard, the head of the Oxford Vaccine Trial at Oxford University stated that, "It is a privilege to be working with the researchers at the Federal University of São Paulo – UNIFESP on the first COVID-19 vaccine trial in Latin America in the next stage of this important trial." AstraZeneca has forged strategic deals within the pharmaceutical industry for rapid manufacturing of the vaccine, and the partnership is further supported by alliances with the Coalition for Epidemic Preparedness Innovations (CEPI), Gavi the Vaccine Alliance, and the Serum Institute of India (SII). AstraZeneca aims to make 30 million doses of the vaccine available in the UK by September. Oxford University is the first to launch a Phase III trial, and has been pegged by the World Health Organization as the leading candidate for a viable vaccine. Similar to AZD1222, most vaccines in development target the S protein, aiming to prime an immune response that could disrupt the attachment of the viral surface protein to the human cells, and thereby, prevent viral invasion.
A close second in the race is the vaccine candidate rolled out by Moderna, a Massachusetts-based biotech company, in collaboration with the US National Institute for Allergy and Infectious Diseases. The mRNA vaccine (mRNA-1273) encodes a prefusion stabilized form of the S protein. Moderna's preliminary Phase 1 trial showed that the vaccine generated immunity and demonstrated safety with minimal adverse effects in healthy volunteers; virus-specific antibodies were produced at levels similar to or higher than those in patients recovering from COVID-19. These results have been recently reported in the New England Journal of Medicine. The mRNA-1273 vaccine has received Fast Track designation by the US Food and Drug Administration and is being tested in Phase II clinical trials to assess potential adverse reactions and immunogenicity in 600 healthy volunteers across several age groups. Additionally, the company plans to initiate Phase III trials with 30,000 enrolled adult participants, including patients with COVID-19, on July 27th. Moreover, Moderna is one of five vaccine developers chosen to be part of US President Trump's Operation Warp Speed program to speedily develop an effective COVID-19 vaccine. Although, some experts have raised concerns about the preliminary nature of the Phase I data; Moderna's chief medical officer, Dr. Tal Zaks, indicated to CNN that if future studies go well, the company's vaccine could be available to the public by January.
Further, China has announced the first clinical trial of its inactivated common cold virus vector (Ad5-nCoV) vaccine developed by CanSino Biologics Inc. and the Academy of Military Medical Sciences. Ad5-nCoV is genetically engineered to express the SARS-CoV-2 S protein. CanSino Biologics has previously used a similar technology to produce the first approved Ebola virus vaccine in China. Phase I/II clinical trials are ongoing in Wuhan. CanSino is the first company to publish Phase I data from a coronavirus vaccine clinical study. This data published in The Lancet suggests that the vaccine is well-tolerated and immunogenic; therefore, the company is progressing with larger-scale trials. AD5-nCoV has been approved for use in the Chinese military.
Notably, CanSino has planned multiple approaches towards the COVID-19 vaccine, by developing an mRNA-liquid nanoparticle vaccine in partnership with Precision NanoSystems. CanSino chairman and CEO, Dr. Xuefeng Yu, believes that this vaccine candidate "will not only help accelerate the process, but will also potentially revolutionize the vaccine industry."
Additionally, Sinovac Biotech in China has developed a purified, inactivated whole viral vaccine called CoronaVac. The vaccine follows an "old school" approach involving the introduction of the virus into the body after inactivation by formaldehyde. The antigenic proteins expressed on the dead viral surface induce the production of neutralizing antibodies. In the pilot scale studies, the vaccine (previously called PiCoVacc) showed a broader neutralizing ability by producing neutralizing antibodies against ten different SARS-CoV-2 strains. Florian Krammer, a renowned virologist at the Icahn School of Medicine at Mount Sinai stated that, "What I like most is that many vaccine producers, also in lower–middle-income countries, could make such a vaccine." Phase I/II trials are ongoing and the company has partnered with Brazil-based Instituto Butantan to advance into Phase III trials.
Furthermore, University of Queensland (UQ) has collaborated with the Melbourne based-pharmaceutical company CSL to produce a COVID-19 vaccine, which uses an innovative 'molecular clamp technology.' This technology is distinct because it "clamps" the target S protein into a shape which enables the immune system to mount a much stronger response. In early preclinical testing, high levels of neutralizing antibodies against the virus were observed. The UQ project co-leader Professor Paul Young said, "We were particularly pleased that the strength of the antibody response was even better than those observed in samples from COVID-19 recovered patients." Human trials will initiate soon.
Notably, early testing of Pfizer's mRNA vaccine has shown promising results, and larger scale trials are expected to begin in the summer. Further, Inovio Pharmaceuticals funded by CEPI has initiated Phase I clinical trials and has received support from the Bill and Melinda Gates Foundation to develop a DNA vaccine candidate (INO-4800) targeting the S protein. Several other vaccines such as the recombinant vaccine by Johnson and Johnson, the DNA vaccine by AnGes Inc., and the protein subunit vaccine by Novavax have advanced to Phase I trials, and scores of others such as the microneedle array-delivered recombinant protein subunit vaccine by the University of Pittsburgh School of Medicine are in preclinical development. Additionally, repurposing of existing vaccines such as the polio vaccine and the Bacille Calmette-Guérin (BCG) vaccine for tuberculosis disease are also being considered, with the premise that they may induce non-specific immune defense mechanisms against the unrelated SARS-CoV-2, and therefore, may achieve broader, but temporary protection against the virus.
Vaccine technology has significantly evolved in the last decade; however, it is a challenging process and takes many years. Despite the myriad of approaches underway, all these candidate vaccines have several inherent pros and cons, and as stated by Moderna CEO Stéphane Bansel, "Nobody knows which vaccines are going to work." The process of coronavirus vaccine development needs to be significantly expedited to save lives and crashing economies. The duration and nature of the immunity against the coronavirus and risks of reinfection are unknown. Moreover, vaccine makers need to be vary of the potential of vaccine-mediated immune enhancement. A successful vaccine candidate will need to overcome all these challenges.
As the noted virologist Florian Krammer says in his perspective article in Immunity, "For SARS-CoV-2, vaccines might come too late to affect the first wave of this pandemic." However, he emphasizes that the availability of a vaccine will be necessary to protect against further waves of the disease. This is imperative, if we are to have a chance at going back to our pre-pandemic lives.
We are living in extraordinary times – we need extraordinary solutions.
A science communicator and medical writer/editor in the life sciences. Researcher with 10 years of active research experience in the fields of biochemistry and immunology
See more from Dr. Lavanya Anantharaman
Comments
You're looking to give wings to your academic career and publication journey. We like that!
Why don't we give you complete access! Create a free account and get unlimited access to all resources & a vibrant researcher community.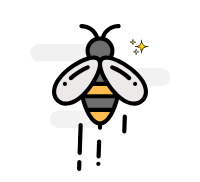 Editage Insights is currently in maintenance. During this maintenance some site functionalities like login, registration may not work.