How an author deals with translated plagiarism: A case study
---
Case: An author published a case report for a rare disease in a Japanese journal 10 years ago. A few years later, he published a comparison of two cases in an international English language journal. One of the cases was the same as the one published in the Japanese paper. The English paper included translated material from the Japanese paper, without a citation to the original. It has been five years since the English paper was published. 
The author of these papers recently approached Editage Insights asking whether this would be considered self-plagiarism. According to the author, he was unaware that using translated material could also be considered plagiarism. As per his understanding at that time, plagiarism meant copying content verbatim. Since he had used translated material and the paper had passed the plagiarism check at the journal end, he assumed that there was no problem. However, over the years, as his knowledge of publication ethics increased, he realized that he had unknowingly self-plagiarized in his previous paper. He was keen on resolving the situation and approached us to understand what corrective action he should take.
  
Action: Our publication experts explained that this was clearly a case of translated plagiarism. It was commendable that the author wanted to correct the record, but since the paper was published several years ago, the situation was rather complicated. 
In our opinion, depending on the extent of content similarity, corrective measures would mean either of the following:
Issuing a corrigendum or erratum
Self-retraction
We suggested the author to write to the editor of the English journal explaining the entire situation clearly and asking what would be the best course of action: self-retraction or a corrigendum citing the Japanese article. We also explained that in the worst case, even if the editor recommends self-retraction, it would be better than a journal-initiated retraction, as self-retraction reflects the honest intent of the author.
Summary: Plagiarism is not limited to textual plagiarism, the kind that is easily detected by journals' plagiarism detection tools. Other forms of plagiarism, involving the improper reuse of ideas, rather than words, have been on the rise in recent years. These often require the expertise of a reviewer to detect. However, there is an emerging concern over one form of plagiarism that has been escaping the plagiarism detection software as well as the expert eyes of the reviewer: translated plagiarism. This is a form of plagiarism where material from publications in a different language is translated and used in a paper without citing the source.
With an enormous amount of content at their disposal and several automated translation services freely available on the web, it has become relatively easy for plagiarists to copy another author's work in a different language and use the translated version in their own work without attribution. Additionally, translation necessitates editing and rewriting to a certain degree which makes the similarity further difficult to detect.  
On the other hand, some authors are unaware that borrowing from another language without proper citation is a form of plagiarism. It is easy for such authors to fall into the trap of accidental plagiarism or self-plagiarism (as in this case) as a result of using translated material without proper citation. 
Translated plagiarism is a growing concern among journals, and they have lately been more proactive in looking for similarity within published works in other languages. If detected, plagiarism can be severely penalized. Therefore, it is best to avoid such forms of misconduct. If authors have unknowingly committed translated plagiarism in their previous works, it is recommended that they approach the journal (as the author did in this case) and seek corrective measures.
Related reading:
Comments
You're looking to give wings to your academic career and publication journey. We like that!
Why don't we give you complete access! Create a free account and get unlimited access to all resources & a vibrant researcher community.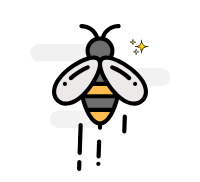 ---
Subscribe to Manuscript Writing
Translate your research into a publication-worthy manuscript by understanding the nuances of academic writing. Subscribe and get curated reads that will help you write an excellent manuscript.
---