Is becoming an independent researcher the way to go for you?
---
Being an independent researcher may have different implications based on your current career phase. Besides, the idea of independence for researchers inside academia and industry is not the same as it is for those who are 'not affiliated' to any institute or are running autonomous enterprises. While funding is often the first thing that comes to mind when we hear this term, there's certainly more to what it means to be an independent researcher.
PhD training is the starting point to develop independent research skills
Researchers receive training on becoming independent from the moment they step into grad schools. In fact, most PhD students have surely heard their supervisors say, "You must learn to think and work independently; that is what research is all about". The academic world is scathingly brutal to anyone who does not have a mind of their own and the self-motivation and drive to achieve their own goals. Thus, graduate students must ensure they cover the following milestones to become self-reliant researchers.
Regular review of research objectives and identifying research opportunities

Choosing a research methodology and planning experiments

Developing an aptitude for quickly troubleshooting failed experiments

Proactively scheduling meetings with supervisors for research progress review

Writing publishable manuscripts to communicate research

Brainstorming ideas that can be developed into future research proposals

Planning a timely successful exit from the lab with good publications
To become an independent researcher, a student must know everything, from identifying gaps in their area of interest to filling those gaps using experimental approaches, and if required, extending the project by writing a grant proposal or securing a fellowship.
Postdoctoral researchers must secure their own research funding
Most postdoctoral fellows are bogged down by research funding. For financial support, they may rely substantially on research grants obtained by their supervisors. Research grants are time-bound and the outcomes are to be delivered by a deadline. Thus, postdoctoral candidates spend most of their time conducting research to deliver the objectives of the academic grant. However, an independent postdoctoral researcher is expected to be less reliant on their supervisor for research inputs and demonstrate skill and aptitude to run their own research. Another critical error postdocs often commit is putting the onus of applying for the next grant funding on the supervisor. In fact, postdocs are often forced to leave labs just because the supervisor has no grant to support them. Therefore, financial security is a topic of concern for postdocs, and shifting labs is not a sustainable solution.  Thus, cutting the institutional cord at this juncture and trying to secure funding for yourself is the first step towards independence. Here's a step-by-step guide you may follow to become an independently funded researcher.
Step #1 Talk to colleagues who have independently received grants to clarify your doubts and develop an effective strategy to secure your own funding.
Step #2 Build scientific or academic networks. Networking with senior researchers comes in handy for guidance and mentoring, whereas younger researchers can help develop unique insights and new ideas in your research field.
Step #3 Spend time discussing and refining research ideas within your academic network. This helps you gain visibility for yourself and your research ideas. You may even receive suggestions and references to find funding sources fit for your research.
Step #4 Identify the host institute and a mentor to provide you with research infrastructure and advisory support.
Step #5 Familiarize yourself with philanthropic, industry-based, or social-sector funding organisations. Map the areas that have attracted the most funding from these organizations in the past. 
Step #6 Write a winning grant proposal that has elements to cater to the vision and mandate of your target funding body. Once you win your grant, you have successfully become an independently funded researcher!
It is normal for researchers to rely on their institute or supervisor to secure funding while they search for a stable faculty position. However, one must realize that such financial security is subject to future policy changes. The current scenario is the best example with most funding in scientific and social sciences research being directed towards the COVID-19 pandemic. Many researchers who could not align their research with this problem have suffered severe funding scarcity. Thus, securing a research grant independently is a good strategy in order to increase your financial security and freedom to work on research projects of your choice.
Starting your own lab as an independent researcher
Once you've secured funding and bagged an independent faculty position in a university or research institute, you must now take the next step on the road to becoming an independent researcher – setting up your lab! To run your research projects, you must assemble a research team of PhD and Master's students, lab managers and project managers, etc. For your independent academic research to be successful, you must also assume a number of responsibilities such as:
Ensuring external funding to sustain research activities, hiring manpower, and taking care of overheads

Training your staff well so that they develop the right skills and are prepared to tackle research challenges ahead

Developing your own interpersonal and leadership skills to guide your research team to success

Learning additional skills like budgeting your project grant to ensure you're aligned with the norms of the funding agency or institute

Finding a senior mentor to anchor you through your transition from a postdoctoral researcher to a young faculty member

Building networks with other researchers, industry, or civil society organizations to help foster partnerships that may accelerate or add new dimensions to your research
Your duties as an independent academic researcher do not stop upon securing a faculty position, rather you have to steer your research team and lead them towards achieving shared research objectives.
Choosing the entrepreneurial or non-profit way to becoming an independent researcher
Certain research domains are practiced even outside of academia. Trending examples include social science research, geology, environment and wildlife conservation, climate change, machine learning, artificial intelligence, developing prototypes for technological and medical devices, etc. Initiating entrepreneurial start-ups and building small non-profits is the way to go for researchers who prefer conducting research outside academia.  However, there are some drawbacks to this as well.
Being self-employed can be tough as continuous income may not be guaranteed at all times.

Securing government or even private foundation grants for an independent non-profit researcher or an entrepreneur is a challenge. You will always be compared and measured by the same yardstick as academics are, and thus, suffer serious competition.

Publishing your own research may be tricky owing to non-academic affiliation.

Lack of a peer support group may leave you feeling alienated.

You may have a good start but sustainability is a persistent issue that will always keep you on your toes.
However, such a scenario offers flexibility and freedom to scale your research forward or backward as the situation demands. It offers you the luxury of being paid for research that interests you and not something that is an institutional mandate. Further to support yourself financially you may take up paid side projects or consultancy, too.
Are you a good fit to be an independent researcher?
Whether in the academic scenario or outside of it— the following questions may help you answer if you would be a good fit for life as an independent researcher
Do you get bored of run-off-the-mill kind of research projects?

Is your research idea worth pursuing and can it attract funding?

Are you uncomfortable shifting labs owing to funding issues?

Do you feel fine not relying on a supervisor or institute to secure your salary?

Would you be able to sustain short periods of time without a fellowship?

Do you understand the risks involved and are still willing to take them?

Are you tenacious, motivated, and a go-getter?

Do you have the vision, patience, and tenacity to lead yourself?
If most of your answers are affirmative, you are all set to become an independent researcher and enjoy the thrill of this roller-coaster ride!
Curious to know professionals, researchers and entrepreneurs engaged in creative pursuits, interested in writing about issues that plague higher education and research
See more from Adita Joshi
Comments
You're looking to give wings to your academic career and publication journey. We like that!
Why don't we give you complete access! Create a free account and get unlimited access to all resources & a vibrant researcher community.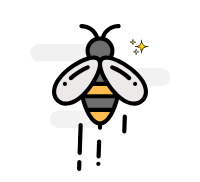 ---
Subscribe to Career Growth
Take a step toward advancing your career by learning more about getting funded, disseminating your research widely, and developing essential skills that will open new opportunities for you to succeed. Subscribe to receive curated content.
---