Kudos: Making research more discoverable
This interview is part of a Series
This interview is part of a Series
Series
Interview with Melinda Kenneway and Charlie Rapple
Read more
---
Even though millions of articles are published every year, only a few are cited and actually discovered or used by readers. To ensure that their work has maximum impact, researchers must ensure that their papers are easily discoverable by, utilizing their online and offline networks to the fullest. I spoke to Melinda Kenneway and Charlie Rapple, co-founders of Kudos, the web-based service that helps researchers as well as their institutions and funders to maximize the visibility and impact of published articles. In the first part of this interview, Melinda and Charlie tell us more about Kudos and how it helps researchers, institutions, funders, and publishers increase the discoverability of published research. Kudos also helps users measure and monitor the effect of their activities, thus helping them plan better. The aim is to increase the usage of and citations for published papers and help increase the impact of research.
Melinda Kenneway (Executive Director, Co-Founder at Kudos) is passionate about academic publishing. After a degree in Experimental Psychology, she entered the scholarly communications industry and never looked back since. She has been the Marketing Director of the Journals Division at Oxford University Press and is co-founder of a specialist marketing agency for publishers, institutions, and societies. Charlie Rapple (Sales & Marketing Director, Co-founder at Kudos) loves finding out about new publishing techniques and technologies. She is also an enthusiastic volunteer for the industry association UKSG and an Associate Editor of Learned Publishing. Her previous roles include head of group marketing at Publishing Technology, electronic publishing and account management at CatchWord, and linking and product management at Ingenta. Charlie holds a BA and a postgraduate MDip in Marketing.
What led you to set up Kudos? What basic problem in academic publishing did you set out to solve?
Melinda: As three industry consultants (Charlie Rapple, David Sommer, and myself) with many years' experience of working in the scholarly communications industry we were all acutely aware of the growing problem of the volume of good research going unread and uncited. Look at any publisher's readership statistics and you'll typically see that a small minority of research articles drives the vast majority of usage. There is a very long tail of work that simply isn't being read, and therefore, it never has a chance of being applied.
There are many reasons for this, but I'll state the top two. First, there is a huge volume of research articles now available online, and roughly 2 million new articles are added to the literature every year. Second, the often complex and technical nature of these publications makes it difficult for readers to quickly assess whether a work has any relevance for them, particularly if it originates from outside their niche discipline.
We also realized that over the years, huge effort has gone into shifting print publications into an online environment and optimizing that content for search engines; but it seemed to us that what was missing was the opportunity to involve researchers themselves more directly in building readership for their work. Researchers have the knowledge and often the networks to help ensure their articles are found and read, but they do not have the tools to do this in a comprehensive way or to assess the effectiveness of those outreach activities.
This is the gap that Kudos fills. With Kudos, researchers can explain their work in simple terms so it can be found and read by the widest possible audience; share links to the authoritative version of their article on their publisher's site; and track the impact of this activity against a wide range of metrics, such as click-throughs, downloads, citations, and media coverage. In this way, they can learn over time what works best for them in driving impact for their work. Some researchers already communicate successfully around their work, but this can fuel concerns that research is becoming "celebritized," with success being as much about communication skills as research quality. Kudos helps level the playing field by providing all researchers with a standard toolkit across disciplines and levels of expertise. Also, researchers currently use multiple communication channels, which makes it difficult for them to keep track of which efforts are delivering results. Kudos provides a single view on what kinds of outreach are effective. It can be used across all publishers/platforms, so researchers don't have to familiarize themselves with multiple systems, or rely on publishers to provide such services.
Could you give us an overview of how Kudos helps researchers make their work more discoverable?
Charlie: Kudos is an outreach tool for researchers to help ensure their work is found, read, and cited. With Kudos researchers can:
1. Explain their publications with plain language descriptions of what the work is about and why it is important. This will help specialists and non-specialists understand the significance of their work better. Here's an example of how plain-language content helps authors better. Compare Figures 1 and 2. Figure 1 shows the abstract of a research paper. Figure 2 shows a plain-language explanation of the same paper on Kudos. Clearly, the plain language explanation is easier for the non-specialist to understand.
Figure 1

Figure 2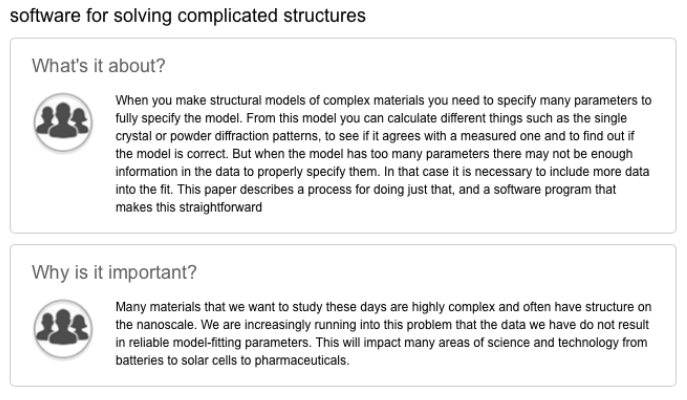 We are also building relationships with abstracting and indexing services and institutional repositories such as Europe PubMed Central, to host the additional plain language content – with links back to the article – helping improve the discoverability of research.
2. Share publications via email, web and social networks; we generate custom links to ensure that the sharing of work can be tracked so that researchers can understand which of their efforts in this respect have been successful. This is how we help them learn whether Facebook is more effective than Twitter, or whether email is better than ResearchGate. Crucially, we encourage sharing of links rather than of the full text itself – this helps to avoid any issues of copyright contravention, since publishers are beginning to crack down and we don't want researchers to be put at risk here.
3. Measure the effect of all these actions against a wide range of metrics, including downloads, citations, and altmetrics. Figure 3 shows how Kudos prepares a centralized report showing publishers which publications have been shared, via what channel (e.g. Facebook, Twitter, email) and to what effect (referrals, i.e. number of clicks on the shared link).
Figure 3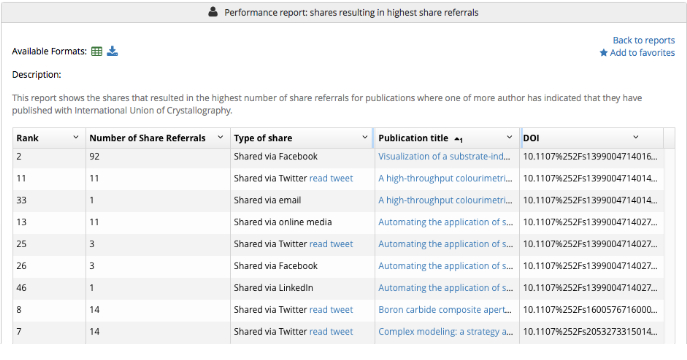 Figure 4 is a tweet sent about the article.
Figure 4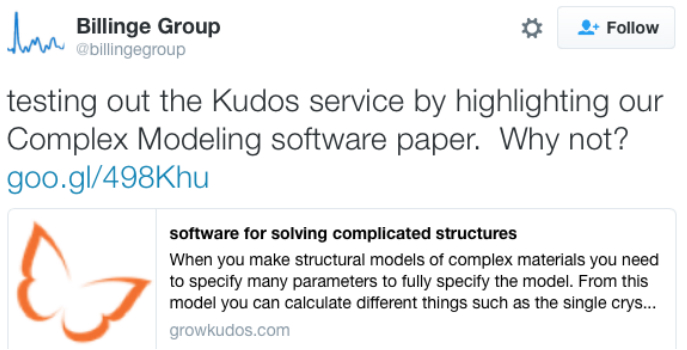 And Figure 5 shows that the author's efforts in Kudos resulted in an increase in views of the article both on the Kudos website, and on the publisher website – with growth in Altmetric score and "Times Cited" count also reported.
Figure 5

How can researchers use Kudos? What is the exact workflow like?
Charlie: The Kudos workflow begins with a simple registration process – your title, name, subject area, career level and institution – which we can use in due course to help your institution support and amplify your efforts in Kudos. You then find a publication that you want to explain and share – either by connecting your Kudos account with your ORCID account (which will automatically add to Kudos any publications you've already found in ORCID), or by searching for your name and keywords. Once you have found a publication – whether that's a journal article, book chapter, conference paper, or anything else with a CrossRef DOI – you go through 4 steps:
Add a short title title
Explain "what is it about" and "why is it important"
Add a personal "perspective" (perhaps why this area of work interests you, or more detail about your specific role in this project)
Choose to add links to related materials that you think may further help people to find and understand your work (perhaps other outputs from the research process, particularly those that might have been created post-publication) as Kudos provides a unique opportunity to link these later materials back to the published work.
None of these fields is mandatory, but of course, the more information you add to the article, the more you are helping it be found and read. This process typically takes our users about 15 minutes.
The final piece of this initial workflow is to generate a trackable link for your work and share that by social media (which you can do directly from within the Kudos site, by connecting your Twitter, Facebook, or LinkedIn accounts with your Kudos account); alternatively, you can paste the link into email, academic networks, blog postings, institutional websites, or even into offline materials such as reading lists or lecture notes. Sharing your work using this trackable link means that you can then come back a day or two later and measure the effect of your sharing on views of your pages in Kudos, views of your work on the publisher site, your Altmetric score and, over time, your citation counts. As I mentioned earlier, all you are sharing is a link to the explanation of your work; users can then choose to read the full text on the publisher site (if they or their institution has access). In this way, there is no need to seek consent from your publisher before sharing your work, and there is no risk of contravening copyright.
How do publishers and funders benefit from Kudos?
Melinda: Publishers, funders, universities, and corporations can partner with Kudos to have access to a dashboard that shows them the activities of their research communities through Kudos. There are tools available to them to further support and amplify their researcher outreach activities, helping further drive readership for that work. A recent study by one of our publisher customers showed that when researchers used the Kudos tools, they were able to increase usage from the publisher site by a factor of 3-4 times.
Our reports also help publishers and research institutions reshare social media posts, or recognize high-interest material that might benefit from wider PR/marketing activity. This helps them provide better services to authors and strengthen their relationships with them. Authors add their own unique content to Kudos, and publishers and institutions can reuse this content on their own sites to add value to their own repositories and other digital resources.
Proactively promoting and increasing the discoverability of research is a fairly new practice for many researchers, and ideally, publishers or institutions support and encourage their authors in using Kudos. Thus, everyone benefits – the researcher feels supported by the institutions they have an affiliation with, and in turn, those institutions increase the impact of the research they publish and/or fund. 
End of part 1
Read the next part of the interview where Melinda and Charlie talk about trends in research impact measurement and the use of online and offline networks for increasing the outreach of research.
Published on: Apr 19, 2016
Passionate about scholarly publishing, always looking to have memorable conversations with researchers and industry professionals across the globe
See more from Jayashree Rajagopalan
Comments
You're looking to give wings to your academic career and publication journey. We like that!
Why don't we give you complete access! Create a free account and get unlimited access to all resources & a vibrant researcher community.