Tips for first time peer reviewers: Reviewing a scientific manuscript responsibly
This article is part of a Series
This article is part of a Series
Series
Tips for first time peer reviewers
Peer reviewing a scientific manuscript can be a challenging task for first time reviewers. This series addresses the common concerns that first time reviewers have before taking on review work and guides them on how to conduct peer review.
Read more
---
In an earlier post, we discussed some of the concerns that first time reviewers have and how they should go about deciding whether to accept a peer review request. Once a researcher decides to become a peer reviewer, it is important for him/her to understand the responsibilities associated with it.
Responsibilities of a peer reviewer
According to the Council of Science Editors' white paper on publication ethics, expectations from peer reviewers extend beyond fairness in judgment and expertise in the field. A peer reviewer's responsibilities include:
Providing written unbiased feedback in a timely manner about the merits and overall scientific value of the work

Assessing the composition, scientific accuracy, and originality of the work and its relevance for the target audience and whether the writing is clear and concise

Providing a thoughtful, fair, constructive, and informative evaluation of the manuscript

Avoiding personal comments or criticism

Maintaining the confidentiality of the review process

Pointing out ethical concerns, such as possible lack of informed consent or duplicate submission to the editor
The most difficult aspect of review work is to assess the quality of a manuscript. For one, you have to be completely objective and unbiased in your evaluation. In addition, you need to have the necessary expertise in the field to be able to judge the scientific merit. Finally, you need to have an eye for detail to be able to spot errors, flaws in logic, or weaknesses that may not be very glaring. This can seem to be an extremely challenging task for a first time reviewer. A good way to prepare yourself for your first review is to go through the peer reviewer comments that you have received for your own work. Additionally, go through the journal's guidelines for peer reviewers to understand if they have any specific reviewing criteria. These will help you get a fair idea of what you need to look for in a manuscript.
Do you have any questions related to writing and publishing your research paper?
Ask a Question
Evaluating the manuscript:
Once you receive the manuscript to be peer reviewed, go through it quickly. K.A. Nicholas and W. Gordon in their article "A quick guide to writing a solid peer review" explain that the first reading should provide you with a broad overview of the quality of content, organization, and writing style of the article. Thomas Wesley Allen, in the article "Peer review guidance: How do you write a good review?" explains that you need to focus on the "big picture issues" during the first reading.
Here are some of the points that you need to emphasize on at this stage:
How important is the research question?

Is the research original?

Is the study relevant to the field of study and the target audience?

Has the topic been addressed before?

Does the study add anything new and significant to the existing literature?

Do the structure and writing style allow readers to have a clear understanding of the research?

Have ethical concerns (such as conflict of interest, informed consent, etc.) been addressed?
Make notes as you read; this will ensure that you do not forget any of the points when you actually write the review. Once you are done with the first reading, write a short summary of the main points of the study. According to Nicholas and Gordon, at this stage, a reviewer should be able to assess whether the study is publishable in principle. In case there is a major flaw in methodology or presentation that makes it unsuitable for publication, you can conclude your review at this stage, carefully explaining that the article has a fatal flaw, and supporting your statement with evidence.
During the second reading, you should proceed section by section, starting with the abstract, and check whether each section includes all the necessary details. Here are some questions that will help you identify what you need to look out for in each section of the manuscript:
Does the abstract summarize the main points of the study?

Does the introduction provide adequate background information?

Are the hypothesis and statement of purpose clearly stated?

Is the research design strong enough?

Have the methods been described in sufficient detail so as to allow replication?

Are the statistical analyses appropriate?

Have all results been reported and are the results reasonable?

Are the author's interpretations of the results convincing and supported by data?

Are the information in the tables and figures easy to interpret and do they match the information in the text?

Has recent and relevant scientific literature been cited?
Make notes and correct minor errors as you read. Additionally, mark errors as major and minor. This will make your work easier when you write the review report.
Writing the review report:
Once you have completed your evaluation of the manuscript, you can start writing the peer review report. Make sure you have all your notes from the first and second reading in front of you as you write.
Begin your review report with a short summary of your assessment of the manuscript. The summary that you have written after the first reading can serve this purpose.

Give an overview of your impression of the work, whether it will contribute to existing knowledge in the field, and if it will be of interest to the target audience.

After this, you can move on to comments about specific aspects. It will be helpful to categorize comments into major and minor ones.

Give specific comments and suggestions about the content of each section of the paper as well as about the structure and organization. Provide evidence and examples to support your statement. These will come under major comments.

Write out the minor comments section. These would include minor errors such as incorrect labeling of a figure, spelling or grammatical errors, and stylistic and formatting mistakes.

Do not make harsh or overly critical comments. Remember how it feels when you are at the receiving end of such comments.

Be honest and as constructive as possible. If you are making a criticism, make sure you do so in an encouraging manner and include concrete suggestions to address the problem.

Make a separate list of comments that are meant exclusively for the editor.

In case you suspect plagiarism, data fabrication, or any other ethical breach, report them to the editor.

Make your recommendation for acceptance, rejection, major or minor revisions to the editor, providing reasons for your opinion.
Peer review can be a difficult and demanding task, and does not give immediate benefits to the reviewer. However, the peer review process is what maintains the fairness and integrity scientific research and publication. It is part of your duty, as a member of the scientific community, to keep the process going. Your contribution as a referee will be of immense value to the broader scientific community. 

Related course:
Become a great peer reviewer! (Basic and Advanced)
Published on: Nov 24, 2015
Comments
You're looking to give wings to your academic career and publication journey. We like that!
Why don't we give you complete access! Create a free account and get unlimited access to all resources & a vibrant researcher community.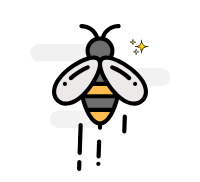 ---
Subscribe to Career Growth
Take a step toward advancing your career by learning more about getting funded, disseminating your research widely, and developing essential skills that will open new opportunities for you to succeed. Subscribe to receive curated content.
---