Your Research. Your Life. Your Story.
A magnetic community of researchers bound by their stories
Every researcher has a story. What's yours?
What I learned while waiting three years to obtain two PhD fellowships (Part 1)
---
Last week my wife Patience shared a testimony of how she secured a fully funded PhD scholarship, and used that to communicate a very important lesson about acting on our beliefs and prayers.
Two months after she commenced her PhD, I received two PhD fellowships—a Lisa Maskell Fellowship to study Ancient Cultures in the Department of Ancient Studies at Stellenbosch University in South Africa, and an Andrew W. Mellon Fellowship to study Classics at the University of Ghana.
I was among about 18 students from Africa and 10 from Ghana respectively, who were selected for these prestigious fellowships. But not many know that it's taken me three years to finally secure a place on a fully funded PhD program.
In this three-part article, I want to share with you why securing a funded place got delayed, what I myself did to cause the delay, how I made use of my waiting period, how God used the delay to work out His plans for my life, and the lessons I have taken from the three years of waiting.
Some background
I immediately submitted my MPhil dissertation and began making plans to enroll in a fully funded PhD program. Considering the academic path I had chosen and the investments I had made in acquiring an MPhil degree without financial support, it was crucial that I secured a place on a funded PhD program if I ever wanted to start a PhD by the end of the first year of my marriage.
Yes, I wanted to get married first but I had no fiancée (the story of how I got married two years after this will be for another day). And to get married as planned, I needed to be financially stable.
Once my work was submitted, I put in an application for Teaching Assistantship, then in August 2014 I was appointed Assistant Lecturer. It was a month prior to this—July 9, 2014—that I proposed marriage to my platonic friend of six years. By the following year, on July 25, 2015, Pat and I were married.
So, it seemed my plans had gone through smoothly, and I was ready to commence the process of obtaining a funded place on a PhD program. Since no university in Ghana had a PhD program in Classics at the time, my options were limited to schools abroad. However, it would take me two more years before my plan would materialize, and here are the reasons why.
I limited my options
One of my goals was to complete a PhD in a maximum time of four years, so US schools were out of the question—it takes 5 to 6 years to complete a PhD in Classics in the US.
Besides, to get a PhD in Classics, I needed to have done three to four years each of Greek and Latin at the advanced level, read some primary sources in their original languages, and while on the program, acquired proficiency in two additional foreign languages (including German and French or Italian).
I couldn't have met these requirements immediately and I was not ready for the long journey. I also told myself that if I was going to study outside Ghana, it would be better to do it beyond my continent. I therefore limited my options to the UK, Canada, and Australia in the first few years.
But all my applications to these schools were rejected, except those for Cambridge in the UK, Victoria University of Wellington in New Zealand, and the University of Sydney in Australia. However, the admissions came without funding.
I deferred my admission to Cambridge hoping to secure a Commonwealth Scholarship, but I failed to make it to the final round. By then, I had spent so much time and money on preparing and submitting applications, that I was both frustrated and tired. All advice to consider other options had fallen on deaf ears.
I was obsessed with the top-notch schools
I don't mean to say one should settle for schools that are sub-standard, no! And in no way am I demoting Stellenbosch University or the University of Ghana. Both universities have reputations to boast of, especially in Africa. But during this period, no university in Ghana had a PhD program in my field of study and there was no access to funding to even consider these places.
But I should have created a balance and not applied only to first-rate schools. There are schools which may not match the likes of Cambridge and Yale, but they may be very good in their own right. I failed to apply this principle. All the schools I applied to were leading schools in their respective countries.
What this meant was that I was competing with foreigners who might have spent their secondary school period studying Greek and Latin and other foreign languages at advanced levels—and here I was, with limited preparation in these languages, applying for a position on the same program as them. The least I could have done—an advice I failed to take—was to apply to their one-year Master's program and then move on to do my PhD afterwards. 
I did not take time to prepare
Looking back at the whole process, I did not take my time to prepare. I was so much in a hurry. It was like I had to do this now and only now! My MPhil period was a very hectic and troubling one—I was self-financing my education, studying and working full-time, and taking care of two siblings and my father.
I slept, on average, three to four hours a day. I went through a lot of depression. One night, I boarded a mini-bus to Madina, alighted and walked from one end of the road to the other, returned to my hostel, and slept. A month after submitting my work, I started working, then a year later I got married and started thinking about PhD. After going through all that, I should have taken my time to prepare.
We failed to plan well
My wife and I may have failed to plan well. I say "may" because we both wanted a child in our first year of marriage, and I wanted to commence a PhD by the end of that first year of marriage. We were very unreal about the cost of carrying forward such a plan. Even if I had secured funding for the Cambridge PhD, I doubt I would have been able to take it up, for in the very month I was scheduled to leave, Patience delivered our son through a caesarean section.
But, we did not want to hold back the possibility of having a child while we looked for a PhD at the same time. Our plan was for me to start and finish a PhD first, by which time we would have two kids, then my wife could commence hers while I took care of the kids. So, the failure in our plan was not in asking for a child and a PhD, but in failing to calculate the real cost and failing to design realistic timelines.
God may have been trying to save me from wrong timing
While I acknowledge the part I played in causing my own delay, I believe, to some extent, that God was saving me from wrong timing, and He was using my own mistakes to do this since I was not ready to listen to His voice.
Truth is, while my wife and I prayed about our plans for a PhD, in our hearts we were not ready for anything that would cut short our plans. I believe if God had said, "Michael, your time to leave will be in January 2018," I would have shouted back, "Get thee behind me, Satan!" Our hearts were closed to any voice that would not agree with us.
This is what desperation and lack of trust can do. I had just three years on a non-renewable contract with my employer. So, at any cost, I needed to get a PhD to stay in full-time academic appointment. Otherwise, we were in for the hard times I experienced during my MPhil. However, my timing of applications may have been wrong. In our desperation, we couldn't trust that God will bring everything into perfect timing before the end of 2017.
Updated: 09/02/2018
---
Michael Okyere Asante (@KOkyereAsante) is a PhD Candidate in Ancient Cultures and a Lisa Maskell Fellow, Department of Ancient Studies, Stellenbosch University. This story was published on January 8, 2018, on Michael's blog The Okyere Asantes  (available here), and has been republished here with his permission.
Comments
You're looking to give wings to your academic career and publication journey. We like that!
Why don't we give you complete access! Create a free account and get unlimited access to all resources & a vibrant researcher community.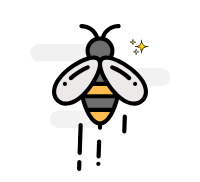 ---
Your Research. Your Life. Your Story.
A magnetic community of researchers bound by their stories
---