Ethical authorship: Notes from the diary of a journal editor
---
This article was previously published in the journal Education & Self Development and is re-published here with permission from the journal.
At the beginning of each scholarly article, beneath the title, is a list of the authors.  We get so used to writing our name, together with the names of our co-authors that we seldom give it much thought. In this piece, I want to explain why it is very important to get it right.
Being listed as the author - or one of the authors - of a published paper is important for your credibility as a researcher; you are judged by the number and quality of your publications. They help you to advance in your profession, to secure research funding, and with invitations to contribute to conferences. But what does being listed as an author mean?
A fundamental principle is that the "list of authors should accurately reflect who did the work" (Graf, Wager, Bowman et al, 2007). The International Committee of Medical Journal Editors (ICMJE) recommends that authorship be based on the following four criteria:
a. "Substantial contributions to the conception or design of the work; or the acquisition, analysis, or interpretation of data for the work; AND
b. Drafting the work or revising it critically for important intellectual content; AND
c. Final approval of the version to be published; AND
d. Agreement to be accountable for all aspects of the work in ensuring that questions related to the accuracy or integrity of any part of the work are appropriately investigated and resolved." (ICMJE, 2017)
So, in order to be listed as an author, a researcher must meet all of these four criteria - and conversely, a researcher who meets the four criteria must be listed as an author for the paper. It follows that listed authors must be able to identify their own contribution to the work and also identify the contributions of all the co-authors.
If there are people who have made contributions to the work, for example by helping the data collection or analysis, or by commenting on drafts, then they should be included in the acknowledgements section.
It should be noted here that although these references come from the medical field, they are equally applicable to education and psychology - and to all other disciplines. It just happens that many medical journals are at the forefront of this aspect of publication ethics.
By following these guidelines we can avoid the most common types of misconduct found in submissions.
Firstly, you should ensure that no-one who meets those four criteria is omitted from the list of authors. If someone has made a substantial contribution to the work (criterion a) then they should be given every opportunity to contribute to the drafting or revising of the article and approving it before it is published. 
I had to deal with an interesting case a few years ago in which three people worked on a research project and published a paper based on the results. One then left the institution, moved away, got married and lost touch with her former colleagues. Some years later these colleagues extended the research and published another paper. The question was whether the 'lost' researcher should be included in the list of authors. The 'lost' researcher had returned to academic life in another university, had read the new article, and asked why her name had not been included in the list of authors. The matter was resolved amicably through a correction to the published paper, but it illustrates the care that is needed to check that everyone who has made a substantial contribution is included.
Secondly, you should ask yourself, whether all of the listed authors meet all four criteria. It is common practice (but not good practice) to list the research supervisor as one of the authors. This is acceptable, provided that the supervisor has made a substantial contribution, has been involved in the writing, has approved it and agrees to it being published. All four criteria must be met - not just one or two of them. The role of a supervisor is not an automatic qualification for being listed as an author!
Journal editors read all submissions before they are sent for review. This ensures that the submission is within the journal's scope, meets the requirements for length etc., and is of a reasonable quality so that the reviewers' time is not being wasted. Sometimes as an editor, I have encountered a very poor submission that includes among the authors, a name I recognise as an experienced researcher. What was he or she thinking of, submitting an article of such poor quality? In these cases I write to that researcher, expressing my disappointment that they had written such a poor paper because I know that they could have done better. Usually I receive an apology, saying that their name has been included because they were the supervisor but that they had not made any contribution to the work.
On one occasion, I rejected a submission where the director of the research laboratory had asked for his name to be included because the author had used his facilities!
I once received a submission with 101 authors. The explanation for this long list was that the paper reported an international study of higher education in which 101 researchers were asked to write a short description of the situation in their country and field. The lead author claimed that since they had all made a contribution to the work they should all be listed. Quite apart from the difficulty of having a list of authors and their institutes that was as long as the paper itself, I could not be convinced that 101 authors could collaboratively write a paper of 4000 words (40 words including references for each author), approve the work for publication and accept collectively responsibility for the whole of the article. It was rejected but I then lost track of it and cannot say whether it was published elsewhere!
In some countries it is common practice to include a well-known researcher as ''guest' author in the hope that their name will increase the likelihood of publication. Often the "guest" is unaware that their name has been included. This is not only a serious breach of publication ethics but is also potentially defamatory: if the article is rejected then the "guest's" reputation will be damaged and they have every right to make a formal complaint to the offending author(s).
The fourth criterion is very important. By agreeing to include your name in the list of authors, you are accepting responsibility for the whole of the article - not just the section that you have written. This means that if the research is flawed, if one of your colleagues has made a mistake in their analysis or conclusions or worse, that part of the article is plagiarised, then you share the responsibility and it is your reputation that is damaged. Never allow your name to be included if you do not meet all of the four criteria.
It is good practice to include with your submission, a statement that clearly sets out the contributions made by each of the authors listed at the top of the article. At the least, this will save time in case the editor asks you for this information. At best it will save you from serious embarrassment.
Related posts on Editage Insights:
References:
Graf, C., Wager, E., Bowman, A., Fiacks, S., Scott-Lichter, D., and Robinson, A. (2007) Best practice guidelines on publication ethics: a publisher's perspective. International Journal of Clinical practice. 61 (supp 152), pp1-26. DOI: 10.1111/ijcp.12557 Accessed 11 October 2017, at: http://onlinelibrary.wiley.com/doi/10.1111/ijcp.12557/full.
ICMJE (2017) Defining the role of authors and contributors. International Committee of Medical Journal Editors. Accessed 11 October 2017 at: http://www.icmje.org/recommendations/browse/roles-and-responsibilities/defining-the-role-of-authors-and-contributors.html
Rushby, N.J. (2017) Editorial: Ethical Authorship, Education & Self Development. 12(2). DOI: 10.26907/esd12.2.01
Comments
You're looking to give wings to your academic career and publication journey. We like that!
Why don't we give you complete access! Create a free account and get unlimited access to all resources & a vibrant researcher community.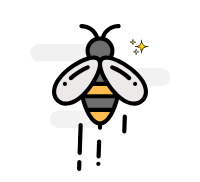 ---
Subscribe to Conducting Research
Conducting research is the first and most exciting step in a researcher's journey. If you are currently in this stage of your publishing journey, subscribe & learn about best practices to sail through this stage and set yourself up for successful publication.
---