Editage conducts a workshop at INHS Asvini on structuring the manuscript to impress SCI journal editors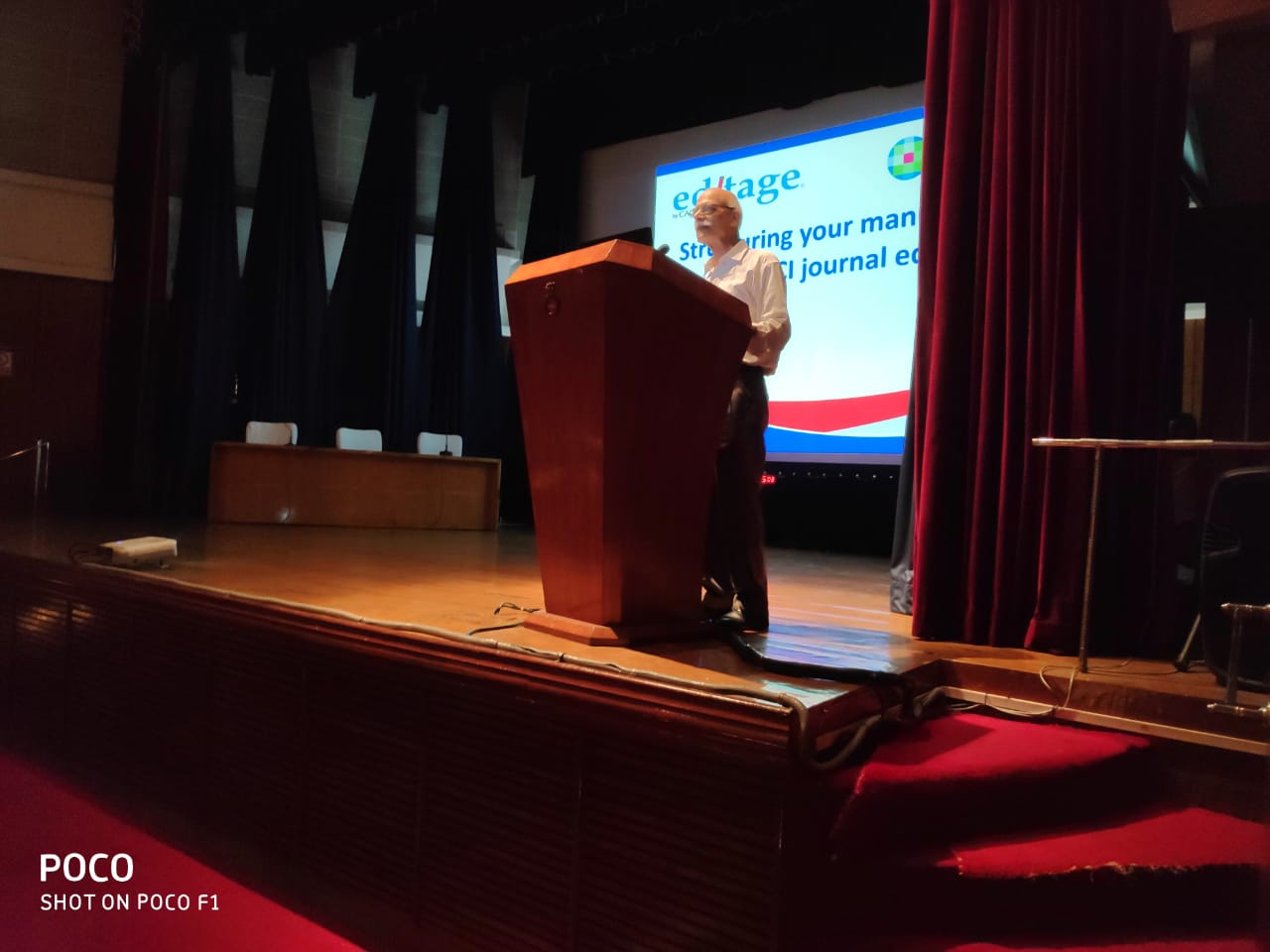 On 8th July, 2019, Editage conducted a workshop in collaboration with Wolters Kluwer on 'How to structure your manuscript effectively to impress SCI journal editors' at INHS Asvini, a naval command hospital in Mumbai, India. The workshop was attended by more than 150 participants, most of whom were PhD and Master's students.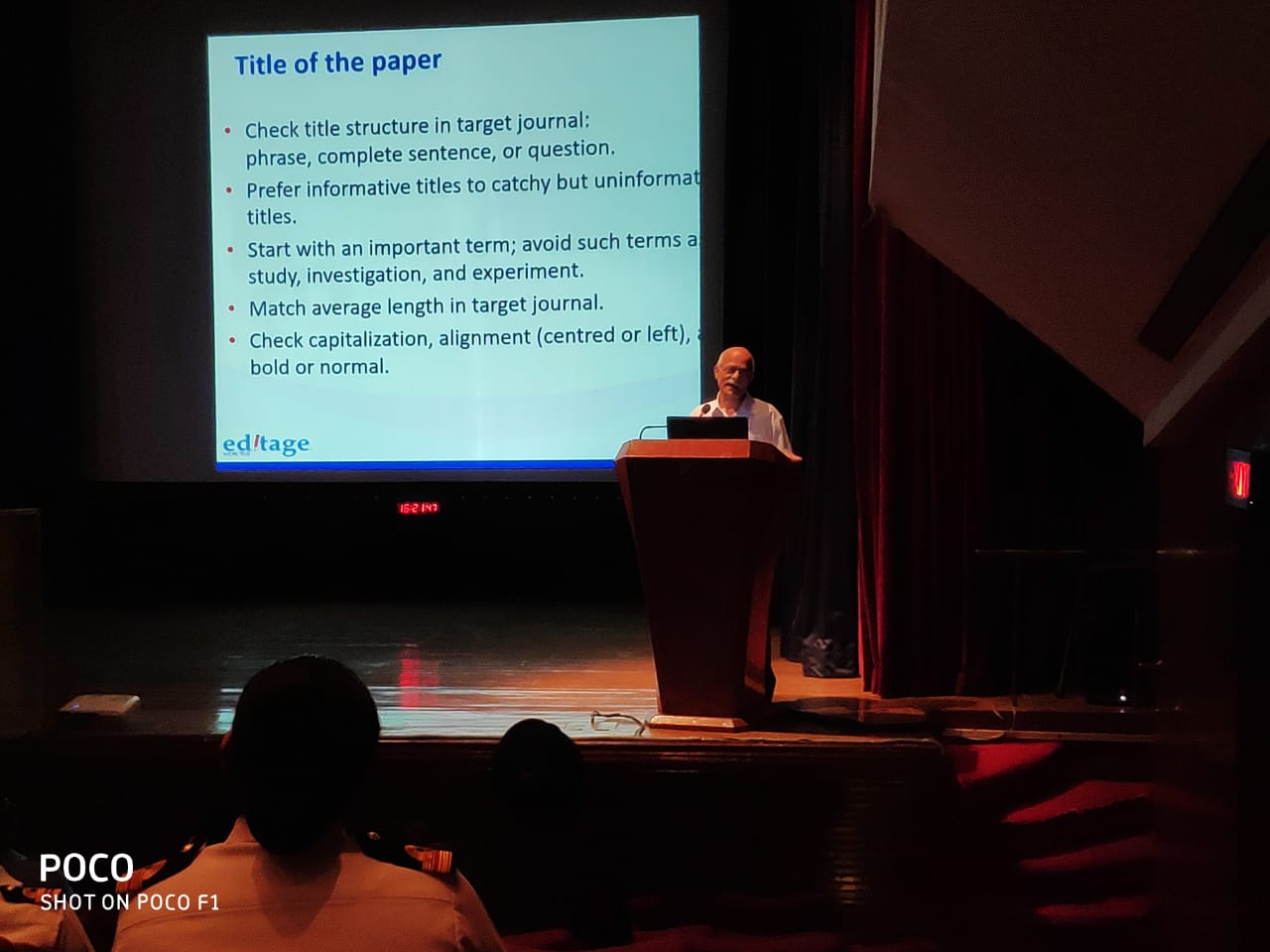 A well-written and cohesively presented manuscript is a pre-requisite to attract a journal editor's attention and to make sure the manuscript is put forward through peer review. This workshop was conducted with a view to help researchers understand how they can write their manuscript in the most effective manner.
In this workshop, the trainer spoke about the different sections of a research paper. The trainer spoke about how an original research paper can be structured into the IMRAD format and how they can make each of the sections more concise and readable. The session also touched upon bibliographic references in the paper.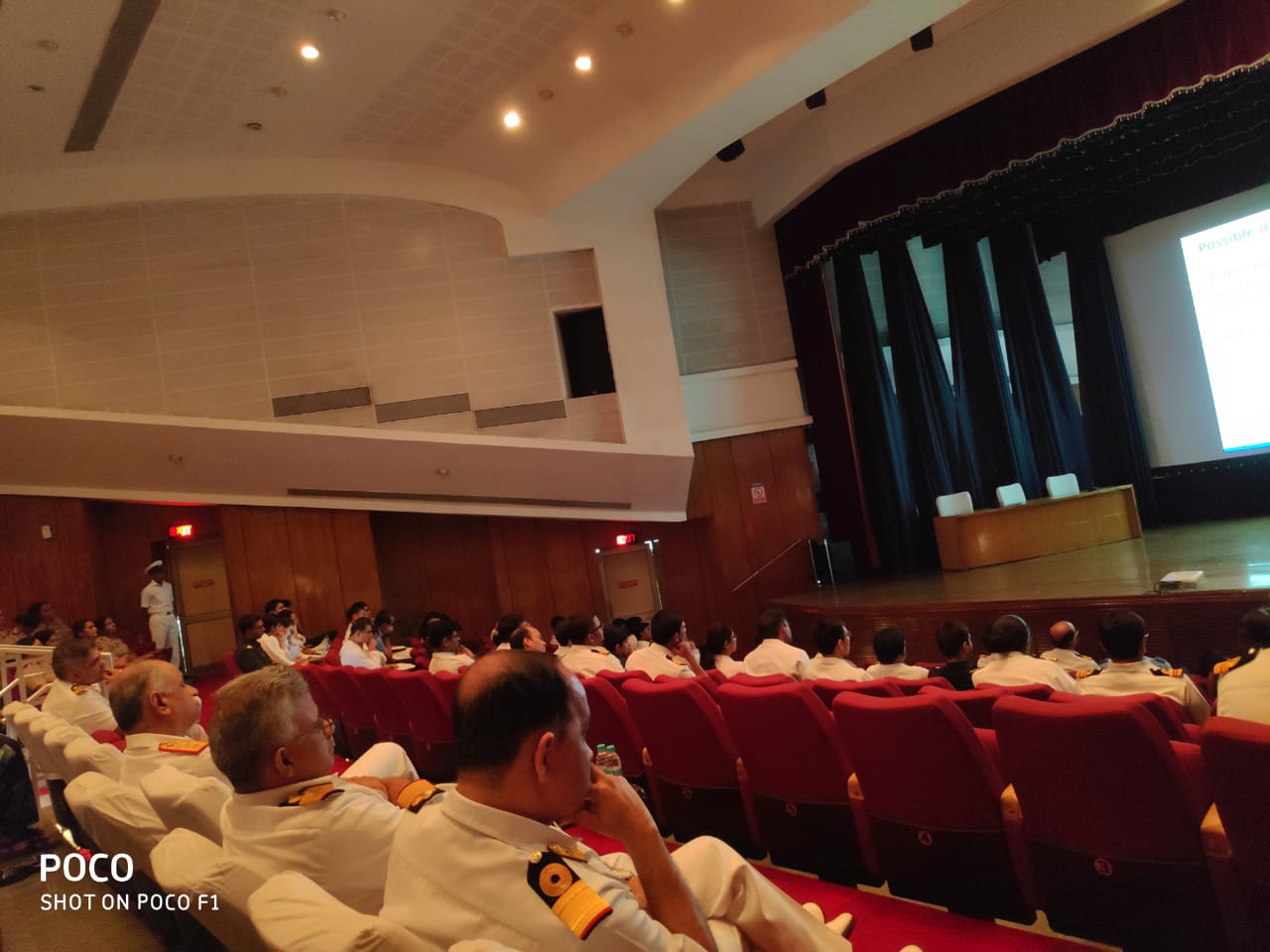 The session was informative as well as interactive. Attendees asked questions about how they can make their papers publication-ready. The attendees shared feedback about the workshop and how this session helped them understand more about writing an impressive research paper.