Handpicked favorites: A glimpse at our team's favorite videos
This article is part of a Series
This article is part of a Series
Series
Celebrating 4 years of Editage Insights
We celebrated our four-year anniversary all through November 2017! To commemorate this milestone of Editage Insights, we looked back at our journey, reflecting on the content we've published and how we have grown as a community. Our team members took a step back from their roles and picked their favorite content published on Editage Insights in various formats. The posts in this series will take you through each team member's favorite infographic, video, Q&A, and much more! You will also get a glimpse of what the Editage Insights community feels about us and get a chance to meet our most engaged members.
Read more
---
In the previous article on handpicked favorites, we took a look at the Editage Insights team's favorite infographics. Next up, we'll give you a glimpse of the videos that specially stood out for each one of the team members. If you still aren't too familiar with the team, here's something to jog your memory: 

Like the infographics, choosing from our long list of videos was no easy task. But the ones that emerged as the team's favorites were those that seem to convey a powerful message, in addition to being informative and visually appealing. In no specific order, here's what they had to say: 
1. Pledge to publish ethically today – This video talks about the issue of some researchers succumbing to unethical means to get published, in the face of a growing pressure to publish. It also encourages researchers to steer clear of  unethical publishing practices such as plagiarism and duplicate submission, and pledge to choose the right path to get published. Here's a snippet from the video: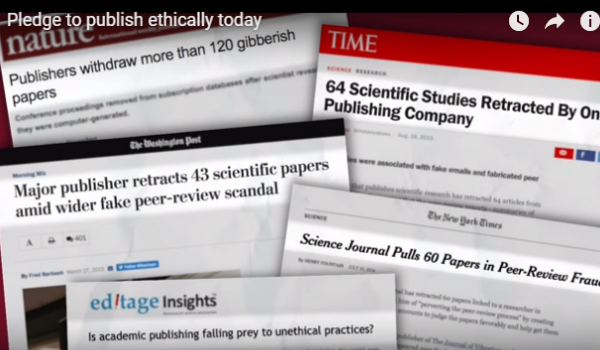 I love how the audio and the visuals of this video complement each other to create such a powerful reminder to authors about what's at stake if they resort to unethical means. - Clarinda
2. How to create an outline for your research paper – This video emphasizes the importance of preparing a research outline before you begin writing your research paper. It also explains how to create an outline for your research paper, following the IMRAD format, so that you can write your paper in a structured manner. The image below will tell you what the video says about writing the discussion section of your paper.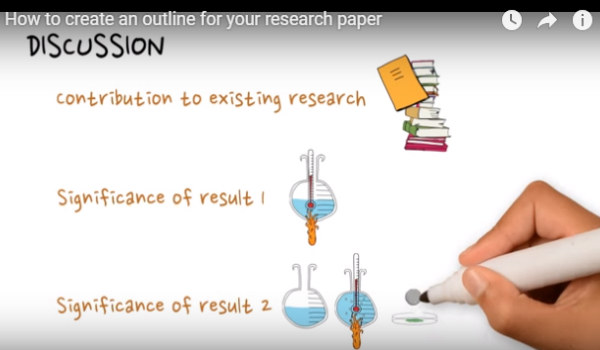 This was one of the most difficult videos to create and I worked on this independently. I love the output and this video had also done very well on YouTube. That's why this is my favorite video; because I know that all the hard work I put into it is being received well.  - Jayashree
I like this video because it's informative and presents the process of creating an outline for your research paper in an organized, sequential manner. I also love that the video unfolds like a big to-do list. - Aparna
3. Is your research viral yet? Researchers and social media – This one encourages researchers to use social media platforms in order to effectively promote their research, build connections, engage with a wider audience, collaborate with other researchers and much more! Here's what the video conveys at a glance: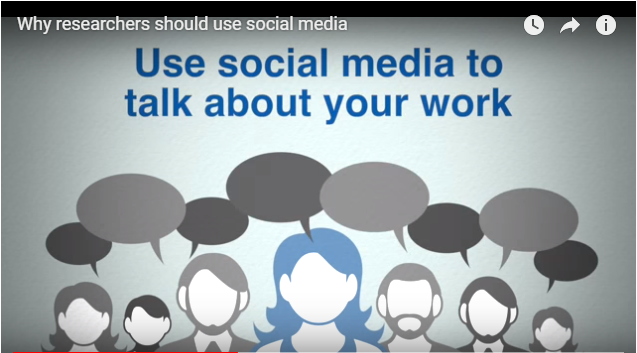 I love how engaging and conversational this video is! It opens a whole new world of possibilities to researchers who may have been unaware of the impact that social media could have. I especially like it because I think it would be reassuring to researchers who have been hesitant to use social media to talk about their work. - Andrea
I like this one because it is a vibrant and impactful video that emphasizes the importance of sharing your research on social media. - Kakoli
4. The need for public engagement – This video talks about how science and research should not exist in a vacuum. Instead, the general public should be given an opportunity to get involved with the scientific community by increasing their access to published research.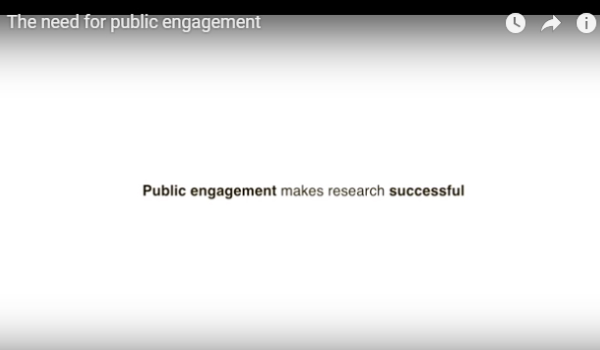 This video is so powerful! Science has no boundaries and whether or not a person belongs to academia, they should be a part of scientific advancement, and this is exactly what the video propagates. - Sneha
Science has been more of an exclusive world for several reasons. However, over the years, as the world has changed, it's become evident that the general public needs to know more about science and research. I love the style in which the video conveys this message. - Sheng-Fen
Do you have a favorite video? Does it match any of our team favorites? We love hearing from you! Go through our videos and post your personal favorite in the comments section below! 
Stay tuned for more handpicked favorites from our team!
Related reading:
Published on: Nov 20, 2017
Comments
You're looking to give wings to your academic career and publication journey. We like that!
Why don't we give you complete access! Create a free account and get unlimited access to all resources & a vibrant researcher community.