Handpicked favorites: A glimpse at our team's favorite SlideShares
This article is part of a Series
This article is part of a Series
Series
Celebrating 4 years of Editage Insights
We celebrated our four-year anniversary all through November 2017! To commemorate this milestone of Editage Insights, we looked back at our journey, reflecting on the content we've published and how we have grown as a community. Our team members took a step back from their roles and picked their favorite content published on Editage Insights in various formats. The posts in this series will take you through each team member's favorite infographic, video, Q&A, and much more! You will also get a glimpse of what the Editage Insights community feels about us and get a chance to meet our most engaged members.
Read more
---
As part of the series on our team's favorite content, we've already taken you through our team's handpicked infographics, videos, discussion-based articles and Q&As. This week, our team chose their favorite SlideShare presentations. Like infographics, SlideShare presentations are a visually appealing and engaging content type. With the clever use of images and colors, these presentations make the learning process much more fun and interactive.
Challenging as it was to pick from a long list of great SlideShare presentations, our team rose to the occasion and we ended up with a mixed bag of favorite picks. We trust that, after the last 4 articles within this series, you are quite familiar with our brilliant content team. But just in case you still don't know a few of our names, this should help you:

Now let's take a look at the team's favorite picks!
1. 6 Ethical principles governing research in traditional medicine – There has been substantial debate over the ethics governing research in Traditional Medicine (TM). This SlideShare presentation explains what TM is, stresses the importance of ethics in TM research and discusses 6 ethical principles that must be followed while conducting research in TM.
Here's a slide from the SlideShare presentation: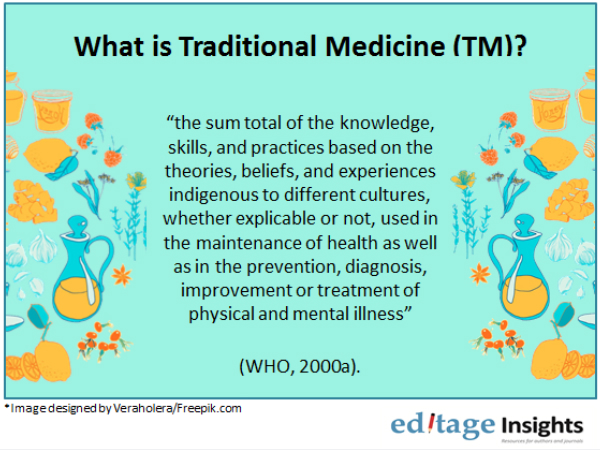 I like this SlideShare best because it's a rarely discussed but important topic presented in an engaging format. – Clarinda
2. 10 Ways to reduce the word count of your research paper – It's often difficult for authors to be concise while writing their manuscripts. After all the time and effort you've spent on your research, you naturally have a lot to say! However, when submitting your manuscript to a journal, you must meet the required word limit. This SlideShare presentation tells you which areas of your manuscript to focus on, if you want to make your paper more concise.
Here's a snippet from the SlideShare presentation: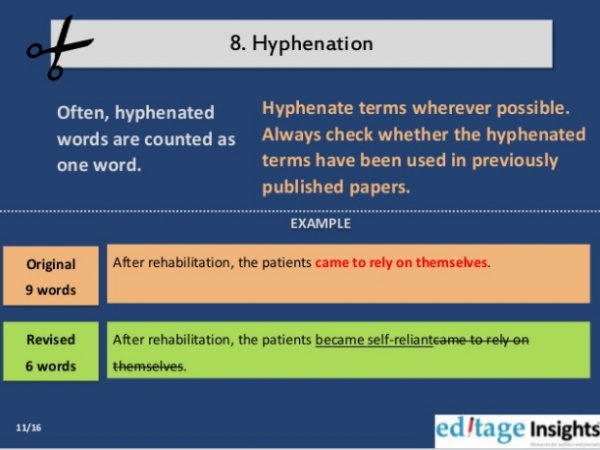 Creating this was a very fulfilling experience and the fact that it was received so well made it even more rewarding! – Jayashree
3. What types of articles do journals publish? – It is common knowledge that researchers face a considerable amount of pressure to publish early on in their careers. But publishing original research could take years to complete! However, this is not the only way in which you can disseminate your research. This SlideShare presentation presents different types of scholarly literature and could help you choose the format most suitable for publishing your study.
Take a look at one of the slides from this SlideShare presentation: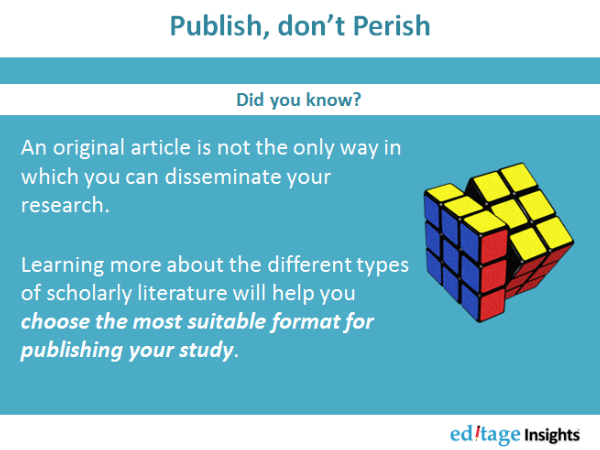 A comprehensive guide for young researchers, this Slideshare presentation is a good way for them to understand different types of scholarly articles. Authors who are relatively new to academic publishing get a fair idea about the main characteristics of each article type and this can help them plan their publications. – Kakoli

When early career researchers start publishing their work in journals, they are not aware of the different article types accepted by journals. This SlideShare presentation can really help them get a basic idea about the most commons types and they can then make an informed decision about their publishing strategy. – Sheng-Fen
4. Authors write notes of appreciation for peer reviewers – This SlideShare presentation compiles authors' notes of appreciation for their reviewers. Created to celebrate the theme of Peer Review Week 2016 – Recognize Review – this presentation highlights the important roles of peer review and reviewers within the academic publishing system.
Here's a snippet of one of the slides: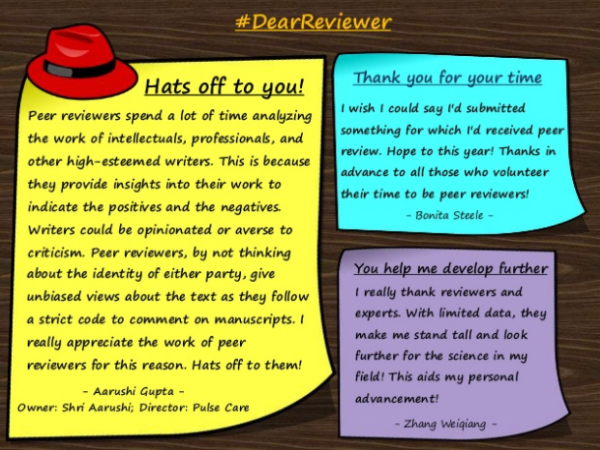 It always seems like authors might not be on good terms with reviewers since the fate of their papers is in the reviewers' hands and they have to also respond to and incorporate the reviewers' suggestions. However, this SlideShare presentation displays the other side of the story where authors are full of appreciation and even gratitude for the reviewers' work. – Sneha
5. 9 Tips for presenting at an academic conference – Presenting at an academic conference can be intimidating for early career researchers. However, it is an inescapable part of an academic career. To effectively present your research at a conference, you need to brush up on your public-speaking skills such as observing time limits, making eye contact and engaging the audience, among other skills. This SlideShare presentation gives you 9 tips that will help you to effectively communicate your research at your next academic conference.
Here's a preview of the tips: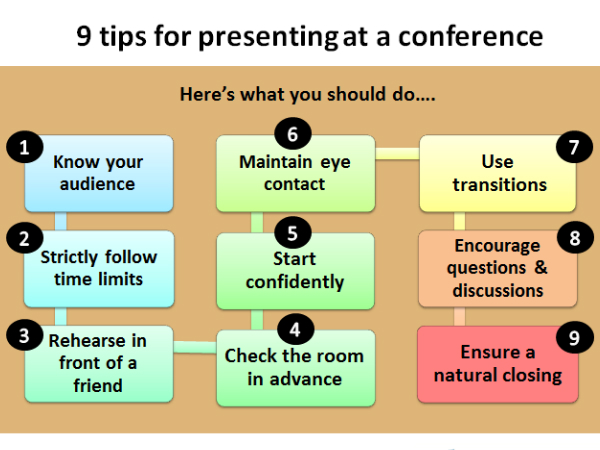 This SlideShare presentation provides effective and useful tips to present at academic conferences. I especially like the suggestions for non-verbal communication such as making eye contact and engaging the audience. – Aparna
6. How to write a cover letter for journal submissions – A cover letter introduces your submission to the journal editor. As such, your cover letter should function as a sales pitch and convey why your manuscript deserves to be published in that particular journal and also how it matches the journal's scope. This SlideShare presentation covers everything you need to know to write a great cover letter!
Here's a snippet of what the SlideShare presentation contains: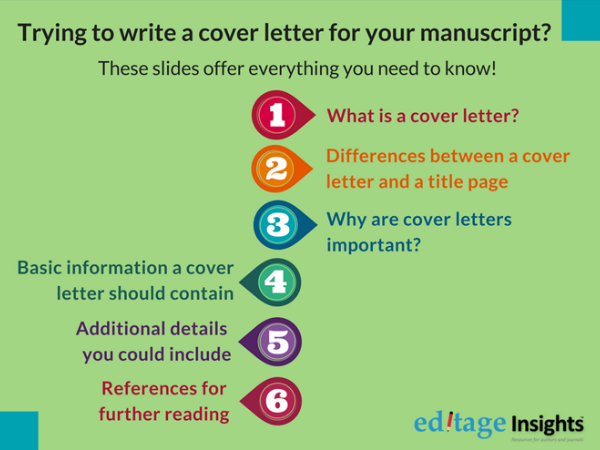 I had a great time creating this SlideShare presentation! I experimented with a new tool to create these slides. It enabled me to play around with a lot of color and images and make the presentation as visually engaging as possible. I also love how detailed this SlideShare is in terms of specifying all of the information a cover letter should contain. – Andrea
So there you have it! Our team's favorite SlideShare presentations. Do you have a favorite SlideShare? Does it match any of our team favorites? Write to us in the comments section!
We've thoroughly enjoyed brining you our team's favorite picks across different content types. We hope you liked this series and promise to do something even more fun for our five-year anniversary next year!
Related reading:
Published on: Nov 30, 2017
Comments
You're looking to give wings to your academic career and publication journey. We like that!
Why don't we give you complete access! Create a free account and get unlimited access to all resources & a vibrant researcher community.