The legacy of Alfred Nobel and how it all began
---
Do you know how many years ago the first Nobel Prize was awarded? Do you know the story behind how these prizes, considered the highest honor any scientist can receive, came into existence? This infographic---the first of a series---presents the most basic must-know facts about the Nobel Prize in a memorable and sharable format. Share away!

Content and design concept by Jayashree Rajagopalan.
Legacy-of-Nobel (Part 1)(_0.pdf
You're looking to give wings to your academic career and publication journey. We like that!
Why don't we give you complete access! Create a free account and get unlimited access to all resources & a vibrant researcher community.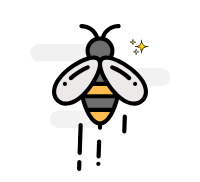 We're making improvements to this page, so you may not be able to complete this action. Please send your query to us on insights@editage.com and we will respond soon.