5 Differences between a research paper and a review paper
---
There are different types of scholarly literature. Some of these require researchers to conduct an original study, whereas others can be based on previously published research. Understanding each of these types and also how they differ from one another can be rather confusing for researchers, especially early career researchers. One of the most popular questions on our Q&A forum - What is the difference between a research paper and a review paper? - led us to conclude that of all the types of scholarly literature, researchers tend to be most perplexed by the distinction between a research paper and a review paper. This infographic explains the five main differences between these two types of scholarly papers. 
Feel free to download a PDF version of this infographic and print it out as handy reference.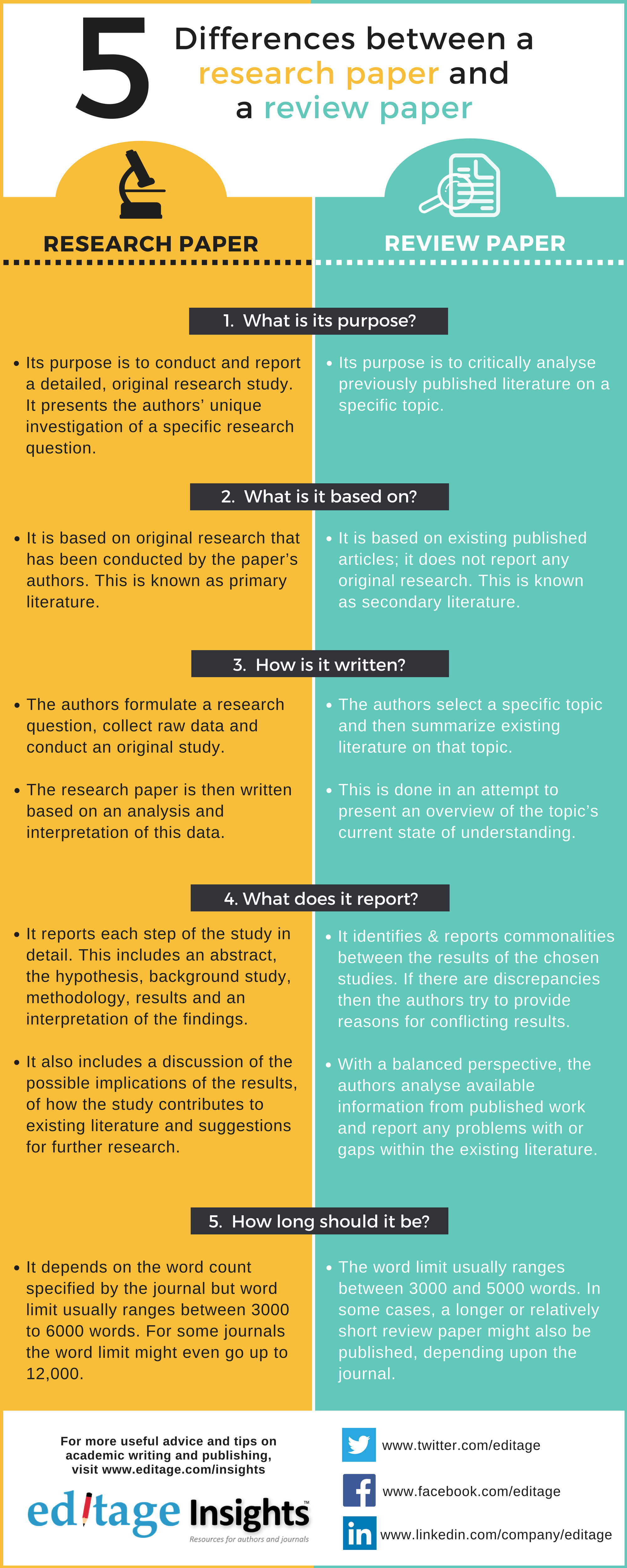 You might find this course helpful: Manuscript writing
Want to avoid desk rejection & speed through manuscript submission?
Join Pubathon - a two-day global research publishing event - to interact with leading journal editors and experienced researchers to get your questions on manuscript submission answered | Feb 25-26, 2021, 2 PM GMT
Find out more and register for free!
Related reading:
To learn about the different types of review papers, browse through this SlideShare presentation - What types of articles do journals publish?
References:
5 Differences between a research paper and a review paper_0_0.pdf
You're looking to give wings to your academic career and publication journey. We like that!
Why don't we give you complete access! Create a free account and get unlimited access to all resources & a vibrant researcher community.