The emerging scientific landscape of China
---
China with its unprecedented scientific and technological growth is now regarded as an emerging superpower. It is one of the leading global scientific forces and is giving fierce competition to developed countries such as the U.S. China's rising influence and impact on global science has drawn everyone's attention to the scientific landscape of the country. This infographic captures the recent trends and developments of the nation.
Feel free to download a PDF version of the infographic and use it as a handy reference.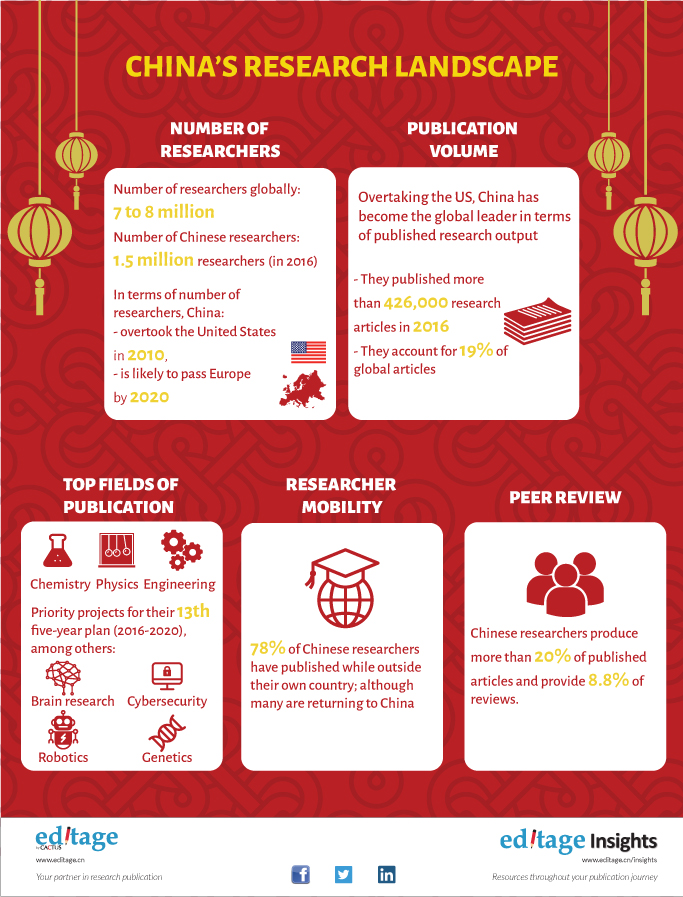 References:
Related reading:
China's research landscape_0.pdf
You're looking to give wings to your academic career and publication journey. We like that!
Why don't we give you complete access! Create a free account and get unlimited access to all resources & a vibrant researcher community.